CeCe Winans & Other Celebs to Appear in Trump 2020 Re-Election Ads Praising How He Handled COVID-19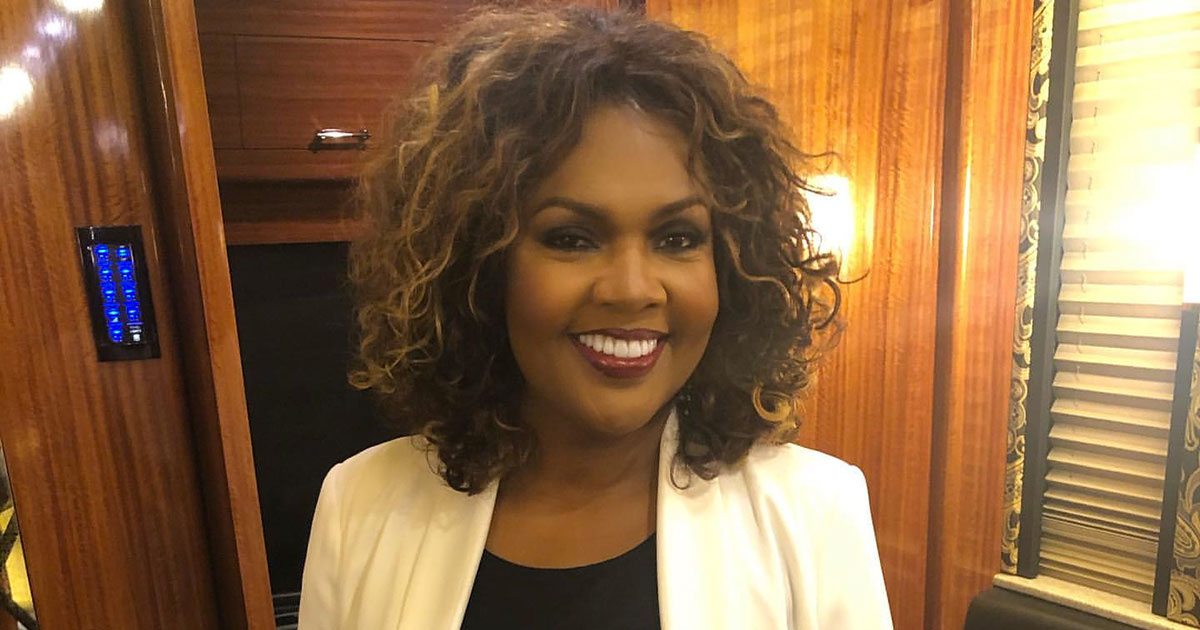 How the Trump Administration Finessed the CDC Out of $300 Million to Get Celebs Like CeCe Winans, Dennis Quaid and Others to Appear in Re-Election Campaign Ads Praising Trump's Response to COVID-19
Just when you think 2020 couldn't get any crazier … it goes and gets a little bit crazier.
Politico is reporting that President Donald Trump administration was somehow able to convince the CDC into giving them $300 million in order to tap celebrities like CeCe Winans, Dennis Quaid, Garth Brooks and others to participate in ads praising Trump's response to the COVID-19 pandemic in an effort to quell concerns from Americans about the virus.
The health department is moving quickly on a highly unusual advertising campaign to "defeat despair" about the coronavirus, a $300 million-plus effort that was shaped by a political appointee close to President Donald Trump and executed in part by close allies of the official, using taxpayer funds.

The ad blitz, described in some budget documents as the "Covid-19 immediate surge public advertising and awareness campaign," is expected to lean heavily on video interviews between administration officials and celebrities, who will discuss aspects of the coronavirus outbreak and address the Trump administration's response to the crisis, according to six individuals with knowledge of the campaign who described its workings to POLITICO.

Senior administration officials have already recorded interviews with celebrities like actor Dennis Quaid and singer CeCe Winans, and the Health and Human Services Department also has pursued television host Dr. Mehmet Oz and musician Garth Brooks for roles in the campaign.

The public awareness campaign, which HHS is seeking to start airing before Election Day on Nov. 3, was largely conceived and organized by Michael Caputo, the health department's top spokesperson who took medical leave last week and announced on Thursday that he had been diagnosed with cancer.

Caputo, who has no medical or scientific background, claimed in a Facebook video on Sept. 13 that the campaign was "demanded of me by the president of the United States. Personally."

"The Democrats — and, by the way, their conjugal media and the leftist scientists that are working for the government — are dead set against it," Caputo told his Facebook followers in the Sept. 13 video.

"They cannot afford for us to have any good news before November because they're already losing. … They're going to come after me because I'm going to be putting $250 million worth of ads on the air."
Unsurprisingly … Democrats are NOT here for this and are urging the HHS to put a stop this ridiculous, deliberate propagandic attempt to sway voters, but to no avail.
The campaign is indeed under investigation by Democrats, who have charged that the massive ad blitz is an attempt to boost Trump's standing on Covid-19 before the election and have unsuccessfully called on HHS to halt the contract. POLITICO first reported the planned campaign.

HHS has defended the campaign as proper and insisted that it will not be co-opted by political pressures.

"There is no room for political spin in the messages and materials designed by HHS to help Americans make informed decisions about the prevention and treatment of Covid-19 and flu," said Mark Weber, a career HHS public affairs official, in a statement. Caputo delegated the project to Weber before taking medical leave.

The White House did not respond to questions about the campaign's goal, referring questions to HHS. Two officials said it was not accurate that Trump "demanded" that Caputo work on the project.

But 10 current and former health officials told POLITICO that they have concerns about the campaign's scope, goals and even how it has been funded — by pulling money out of health agencies like the Centers for Disease Control that are in the midst of fighting the pandemic, rather than working with lawmakers to set up a brand-new advertising effort with congressional oversight, or drawing on substantial internal resources and expertise in running health-related public service campaigns.

"CDC hasn't yet done an awareness campaign about Covid guidelines — but they are going to pay for a campaign about how to get rid of our despair? Run by political appointees in the press shop? Right before an election?" said Josh Peck, a former HHS official who oversaw the Obama administration's advertising campaign for HealthCare.gov.

"It's like every red flag I could dream of," Peck added.
The report goes on to say that Caputo, after being brought on board as the health department's top spokesperson in April, spent months trying to convince staff of his vision, saying that he helped come up with the idea of the campaign after seeing how the coronavirus was economically devastating his hometown near Buffalo, New York.
He said he wanted to "restore hope" amid mainstream media's fixation on bad news, according to three HHS officials.
Caputo, frustrated with the way the pandemic had hurt Trump's image, made it his job to come up with an ad campaign to "defeat despair, fueled by pulling large sums of money from around the health department."
Caputo's team in June requisitioned $300 million that Congress had previously appropriated to the CDC. According to three people with knowledge of the deliberations, the request was abrupt and HHS offered minimal detail to CDC officials on how the money would be spent for the upcoming campaign.

Since providing the funds, the CDC has had little say in the coronavirus campaign's development, despite playing a central role in previous public health awareness campaigns, such as the Trump administration's years-long effort to fight opioid addiction.

The unusual arrangement has alarmed some department staff, who have questioned why Caputo's team is so closely coordinating the project while excluding the professional messaging staff at CDC.

Weber, the HHS spokesperson, told POLITICO that a department-wide team of experts, including CDC, would be consulted on the campaign's materials, although he did not specify which experts would be consulted. CDC did not respond to a request for comment.

Meanwhile, Caputo's team used the Food and Drug Administration to fund a separate $15 million contract that quickly moved forward last month while the larger $250 million contract was still being hammered out.
Now, this is where the celebrities like CeCe Winans, Dennis Quaid, and Garth Brooks come in (emphasis ours):
The campaign is still recording the public-service announcements, which could be aired as short snippets or longer conversations, said four people with knowledge of its strategy.

Trump administration officials also have sought out celebrities who have said favorable things about the president or are anticipated to provide friendly conversations for administration officials.

In one video recorded this month, infectious-disease expert Tony Fauci was paired for a conversation with Dennis Quaid, the star of "The Big Easy" and the upcoming "Reagan," among many other films, who had publicly praised Trump's handling of coronavirus earlier this year.

Meanwhile, Surgeon General Jerome Adams last Friday was matched up with gospel singer Winans, who has dealt with several family members, including her well-known brother BeBe Winans, falling ill from Covid-19.

"[A]t the request of HHS, Dr. Fauci did an interview with Dennis Quaid for a PSA campaign," said a spokesperson for his agency, the National Institute of Allergy and Infectious Diseases. The spokesperson said the agency was not privy to further details and referred questions to HHS.

A representative for Adams did not respond to request for comment.

Caputo's team also has considered involving well-known figures like Dr. Oz and other members of the President's Council on Sports, Fitness & Nutrition, an advisory board of athletes and celebrities that is overseen by HHS, said three individuals with knowledge of the planning.

One official said that Oz would be a particularly good fit in the campaign because of his medical credentials and previous conversations with Trump and senior appointees.

Public health experts have critiqued Oz's praise for hydroxychloroquine, a malaria drug that Trump favored to fight coronavirus despite scant evidence, and some of the TV doctor's other pronouncements about handling the outbreak that they say are not grounded in science.

A spokesperson for Oz did not respond to questions about whether the TV host had discussed a role in the administration's Covid-19 campaign, but on Friday said that Oz "is not scheduled to participate at this time."

Officials also have discussed the participation of musician Garth Brooks, whose daughter tested positive for coronavirus this summer, for a potential role in the advertising campaign, said two people with knowledge of the plan. Representatives for Brooks did not respond to request for comment.

Brooks was invited to perform at Trump's 2017 presidential inauguration but declined the request, saying that he had a conflict with his touring schedule.

Health officials have approached deploying the videos "like a political campaign with surrogates" tailored to winning over specific populations, said one individual who's spoken with Caputo.

For instance, Caputo discussed deploying videos of Winans in conversation with Adams in urban markets, to shore up the administration's messaging with Blacks. Both Winans and Adams are African-American.

A representative for Winans confirmed her involvement in the videos, praising Adams for his part in the conversation.

"She volunteered her time participating in the PSA and was happy to do so because of her concerns about how Covid has and is impacting the African American community," Chaz Corzine, a spokesperson for Winans, wrote in an email to POLITICO.

Representatives for Quaid did not respond to requests for comment.

The health department defended the decisions to enlist celebrities, with a spokesperson saying that "the entertainment industry and the news media can have a major influence on people's beliefs and behaviors."

Weber, the HHS spokesperson, said in a statement that "working in partnership with entertainers is one tactic being pursued to reach targeted audiences with public health messaging."

But some current and former HHS officials said they were concerned that the ads would feature political appointees like Adams, who was a top health official for then-Indiana Gov. Mike Pence before being tapped by Trump to be U.S. Surgeon General in 2017.

"The idea that you'd have administration officials in an ad that airs before the election strikes me as odd," said Peck, who managed the advertising for HealthCare.gov.
As you can probably imagine, Black Twitter is not reacting well to the revelation that CeCe Winans is an apparent Trump supporter.
I can't believe CeCe Winans is Team MAGA. How disappointing.

— Matt Murphy (@MattMurph24) September 25, 2020
Wait, Cece Winans supports Trump? What's the tea?

— chris evans (@notcapnamerica) September 26, 2020
CECE WINANS SUPPORTS WHOMST?! pic.twitter.com/gEFF5td0Tp

— AMERICA HATES BLACK PEOPLE!!! (@rmlundyjr) September 26, 2020
Cece Winans and Dennis Quaid support Trump?pic.twitter.com/SdMPSPDa6A

— Jermaine Watkins ?? (@JermaineWatkins) September 26, 2020
Not Cece Winans! Not Priscilla! Is this a set up?! The devil is a liar!

— ?????? (@callmedollar) September 26, 2020
Holy shit. Cece Winans is a MAGA?!?!?!

— Auntie Longlegs (@thejournalista) September 26, 2020
CeCe Winans allegedly being in a video celebrating Trump's response to COVID-19 is exactly the obsurdity I've come to expect with 2020.

It's like as soon as you hear some crazy, off the wall foolishness, you remember what year this is and you just say, "well…okay then."

— Candice Marie Benbow (@CandiceBenbow) September 26, 2020
I am not surprised Cece Winans supports T. I am surprised she publicly supports him.

— Moroccan Cannon Carey stan account (@aleshiatweets) September 26, 2020
Learning the news about CeCe Winans. pic.twitter.com/HZx2eEJuz7

— Happy Cowboys Fan. (@AwesomeBamon) September 26, 2020
2020 is a real bitch. Turns out that Ice Cube is a coon and I have to let go of Cece Winans too. Smh. Fix it, Black Jesus…fix it! pic.twitter.com/kd6QmEPXH7

— Blackerys Targaryen (@EbonyStarr5) September 26, 2020
Well damn, @tvonetv and @BET yall gonna have to cut CeCe Winans out of all the future cookouts.

— Charles (@iused2bakecakes) September 26, 2020
cece winans is a trumpkin? God bring me up im ready

— ??????. (@regalbtch) September 26, 2020
I called and told my mama about Cece Winans and she sick…"somebody gotta explain this to me" she just keep saying this over and over ??????

— A Free Bird (@JohnJustL) September 26, 2020
Cece Winans is really out here cooning for the Orange troll?

Damn. You really truly hate to see it. 2020 is just… pic.twitter.com/Pz3WJD2THA

— ABeg Come See Trouble ???? (@BrennieTellu) September 26, 2020
The Lawd really took Whitney and left Us Kim Burrell and CeCe Winans with their bullshit…. pic.twitter.com/xdI5SI6yGF

— ??N'awlinz Native???????? (@ImmanuelTyrell) September 26, 2020
CeCe Winans wow. That has to be a mistake right?

— Reagan Gomez (@ReaganGomez) September 26, 2020
NOT CECE WINANS pic.twitter.com/whnboPh2PF

— Clarkisha Kent (@IWriteAllDay_) September 26, 2020
The Black church looking at CeCe Winans in this ad. pic.twitter.com/aYHlHPJKkt

— Open the Portal ? (@SarcasticSmiggy) September 26, 2020
Not CeCe Winans….lord….no….it can't be… pic.twitter.com/duwUi5xIxe

— ?????????? (@itsjvstjordn) September 26, 2020
As our friends over at Love B. Scott point out … it all makes sense now in regards to BeBe Winans being hella comfortable singing at the Republican National Convention in 2012.
It really do be your own people, smh.
CeCe Winans & Other Celebs to Appear in Trump 2020 Re-Election Ads Praising How He Handled COVID-19 is a post from: Gossip On This – Pop Culture, News & Videos
Trump Advocate Ashli Babbitt Identified As Woman Shot & & Killed Throughout UNITED STATE Capitol Siege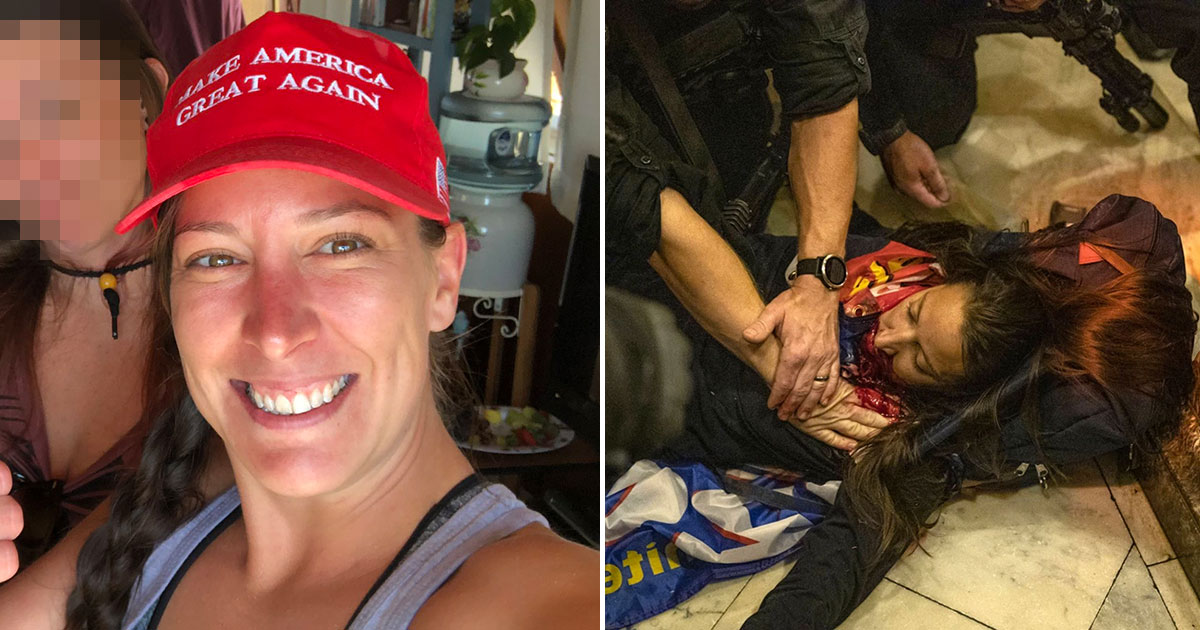 The rioter who was shot as well as eliminated inside the UNITED STATE Capitol during a siege on the building has been determined as Ashli Babbitt, a Flying force expert from San Diego and also devoted supporter of Head of state Donald Trump.
Babbitt's identification was disclosed by San Diego news electrical outlet KUSI Information through her very own husband, who verified her death, telling the news outlet that she was a "solid advocate of President Trump, and also was a terrific patriot to all who understood her."
Babbitt's hubby told KUSI that she had 14 years in the service and did four trips of responsibility.
Video clip shared by means of Twitter and YouTube caught the exact minute Babbitt was shot while trying to climb via the broken window of a door inside the Capitol among a large team of insurrectionists.
— Tayler Hansen (@TaylerUSA) January 6, 2021
One more video clip, which broadcast reside on tv, showed the woman covered in blood as she was obtained of the building on a cot. She was hurried to the health center in critical condition yet later on passed away.
GRAPHIC: MSNBC shows video clip of a person being rolled out of the Capitol on a cot, covered in blood and also in really bad shape. pic.twitter.com/W6jKaXDudK

— Curtis Houck (@CurtisHouck) January 6, 2021
The shooting occurred outside of your home of Reps chamber.
While it hasn't been validated that shoot, those who saw the deadly shooting have actually claimed that the female was shot by a Capitol policeman.
There are some records stating that she was fired in the neck, while others state she was fired in the upper body.
Trump fans are depicting Babbitt online as a martyr and also her social media sites includes retweets of a number of bogus conspiracy theories that President-elect Joe Biden swiped the election from Head of state Trump.
The day before she was fatally shot, Babbitt ironically tweeted: "Absolutely nothing will stop us … they can attempt as well as attempt as well as try but the storm is right here as well as it is descending upon DC in much less than 24 hours … dark to light."
Absolutely nothing will stop us … they can try and attempt and also attempt but the tornado is here as well as it is coming down upon DC in less than 24 hrs … dark to light!

— CommonAshSense (@Ashli_Babbitt) January 5, 2021
Babbitt's Twitter page was additionally filled with referrals to Trump as well as QAnon (several of which have given that been removed).
" I will certainly be in DC on the sixth! God honor America and also WWG1WGA," she composed on Twitter, referencing QAnon.
She likewise created that the California guv had instituted "commie policy" as well as reacted to a tweet criticizing Nancy Pelosi's assistance of the $600 stimulus check, composing: "It is a slap to the gut for every person of us … you think ppl are getting up yet? … THEY DONT GIVE A F K ABOUT United States … all they want is power and cash … we have to unify!"
In September 2020, she created: "Trump 2020 landslide!
Another woman composed on Twitter: "Significant concern: Has the government began a battle against it's own people?" Babbitt reacted on December 20 th: "We are not their ppl … they are owned-bought, paid for, enslaved … you can't offer your heart to adversary without a cost. They selected, so have we. Dark to light! Let freedom ring as well as god bless America! God knows, god sees as well as he is incoming! Nothing can quit what is taking place."
Babbit, who used the Twitter deal with CommonAshSense, additionally retweeted Wednesday early morning– simply hrs prior to she and also various other Trump supporters stormed the Capitol– a "MUST BE DONE LISTING prior to Congress fulfills today."
It included: "[Mike Pence] should resign & & after that be charged with TREASON" and also "Chief Justice John Roberts should SURRENDER."
A man from New Jacket spoke with a reporter as an eyewitness of the fatal capturing.
INCREDIBLE VIDEO

This man was alongside the woman shot and also eliminated in chilly blood by Capitol Hill Authorities. Might've been anyone, completely inappropriate!!! pic.twitter.com/dk0AneW3B9

— Aide Groyper (@AsstGroyper) January 6, 2021
" We had stormed right into the chambers inside, as well as there was a girl who rushed via the windows. A variety of authorities and Trick Service were saying get back, come down as well as finish," he stated.
" She didn't observe the telephone call. She started to claim she was fine, it's cool.
The man included: "Riot police was available in as well as began ushering us out with their sticks and stuff."
Asked how he and the others were able to get into the Capitol, he said: "We tore through the scaffolding, through flashbangs and also tear gas, as well as blitzed our way in with every one of the chambers.
" Just trying to get into Congress and whoever we can get involved in as well as tell them we need some kind of investigation into this, as well as somebody may be dead. That's not the sort of government we can have."
The man, who stated he had not been hurt, proceeded: "It can have been me. Police, Congressmen as well as females.
The rioters were objecting Congress's qualification of Joe Biden as the victor of the 2020 governmental political election.
Babbitt's mother-in-law informed a reporter that she was puzzled by her behavior.
" I really don't know why she decided to do this," the mother-in-law said.
BREAKING: Family members verifies lady shot & & killed at Capitol is Ashli Babbit. She had a business in San Diego w/ her huband that did not concern DC. "I truly don't understand why she determined to do this," her mother-in-law informs me. Cops have not verified scenarios of capturing pic.twitter.com/OOYpNWpMLg

— Lindsay Watts (@LindsayAWatts) January 7, 2021
Trump Fan Ashli Babbitt Identified As Female Shot & & Killed Throughout U.S. Capitol Siege is a post from: Gossip On This – Popular Culture, Information & & Videos
Woman Shot Dead Within UNITED STATE Capitol After Rabid Trump Advocates Violation Building During Electoral Vote Legislative Hearing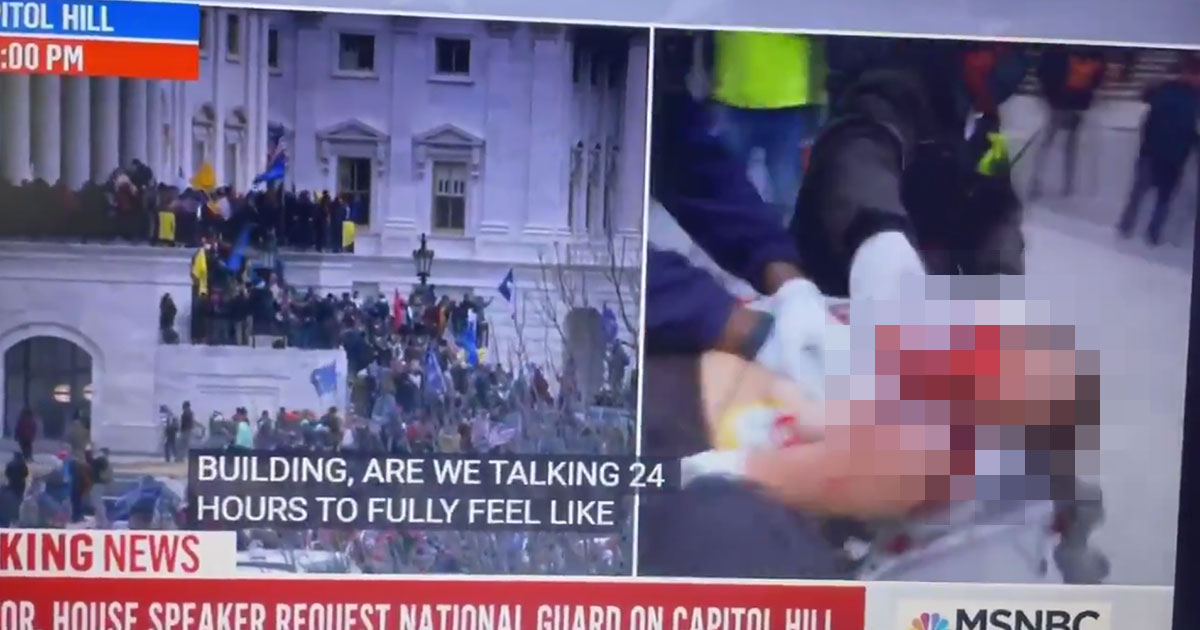 ---
UPDATE (6: 23 P.M. ET): The lady that was fired inside the UNITED STATE Capitol has passed away, Fox 5 D.C. reports
The woman shot inside the Capitol has died per @DCPoliceDept https://t.co/gvZgHJnYQ2

— Lindsay Watts (@LindsayAWatts) January 6, 2021
---
A woman was apparently fired in the neck inside the U.S. Capitol after hundreds of wild Donald Trump advocates stormed the building as well as breached the Us senate chamber Wednesday (Jan. 6) to trouble over the outcomes of the 2020 political election, which Joe Biden won.
Video footage published to social media revealed the minute the shooting occurred and also an additional video clip, which aired survive tv, reveals the woman covered in blood as she's taken out of the building on a cot.
NEW– DC police shot a woman in the neck. Currently secured on cot covered in blood. pic.twitter.com/fk3zvYyvXO

— Disclose.tv? (@disclosetv) January 6, 2021
A girl was just fired in the neck right besides me in the Capitol pic.twitter.com/hLQo4IP8J1

— Tayler Hansen (@TaylerUSA) January 6, 2021
The unknown lady has been hurried to the medical facility as well as is said to be terminally ill.
The [rioters] breached the Us senate chamber on Wednesday mid-day as senators were hurried from the space by Capitol Police.

They were listened to banging on the doors of your home chamber and also screaming outside as police officers hurried lawmakers out of the chamber and also to safety.

There were reports of weapon shots beyond the House as an armed stall took place at the doors of the chamber.

" We have actually been offered gas masks on the House floor. Tear gas has been made use of in the Rotunda," wrote Autonomous Rep. Gerry Connolly on twitter.

Vice President Mike Pence, administering in the Us senate, and Speaker Nancy Pelosi, administering in your house, were removed from their corresponding chambers at the first tip of the violation for their own safety and security.

The [rioters] filled up the rotunda, which sets below the dome of the Capitol and also is loaded with paintings depicting important scenes in the founding of the nation.

They also were seen marching through Statuary Hall, the room off the House chamber that is filled with statues of the nation's owners and also utilized for special ceremonies.

In the crypt of the Capitol, where George Washington was originally supposed to be hidden, authorities and also [rioters] clashed, fighting it out.

" We currently have people that have breached the Capitol. They remain in the Rotunda area," Capitol authorities claimed.

Trump advised his fans to remain peaceful, in a tweet that followed they had breached the structure.

At a rally previously that morning, he had actually encouraged them to march on the Capitol, where lawmakers were certifying the electoral university choose Joe Biden.

" Please support our Capitol Police as well as Police. They are truly on the side of our Nation. Keep relaxed!" the head of state composed.

Yet he did not inform them to leave.

U.S. Capitol Cops made use of tear gas as thousands of people were seen climbing up the marble actions outside the structure. They banged on the secured doors of the Capitol as well as shattered the glass in the doors.

One [rioter] lifted on the dais, where the head of state of the Us senate presides, and shouted: "Trump won that political election."

A number of lots [rioters] roamed the halls of the Capitol, shouting: "Where are they?"

Tear gas was being utilized by Capitol Police as [rioters] filled up both your home as well as Us senate side of the Capitol.

An Additional [rioter] in the Us senate yelled: "Where's Pence, show on your own!'

The turmoil caused the Capitol to go on lock down as well as interfered with the certification of the electoral university ballot that would seal Biden's triumph.

The images played out survive on national tv as well as on social media. One of the [rioters] tweeted an image from Speaker Pelosi's workplace, meaning the person made it to the center of the Capitol.

Washington D.C. Mayor Muriel Bowser proclaimed a 6pm curfew for the city.
Below are the wild images and also videos from the disorderly scene:
" Whose residence? Our home!" chants as the Trump fans arrive at the Capitol Building #DC #SaveAmericaMarch #WashingtonDC #January 6th pic.twitter.com/EenSvsJ7eu

— Brendan Gutenschwager (@BGOnTheScene) January 6, 2021
Riots outside the Capitol Building as Trump advocates hurry to try to go into during the Electoral College vote matter #DC #January 6th #Jan 6 #WashingtonDC pic.twitter.com/JKmbOx3VUh

— Brendan Gutenschwager (@BGOnTheScene) January 6, 2021
Trump advocates break into the UNITED STATE Capitol Building after storming the police line right here in Washington #DC #Trump #DCRally #BreakingNews pic.twitter.com/Q8jdQjqNla

— Brendan Gutenschwager (@BGOnTheScene) January 6, 2021
Trump advocates storm the Capitol in DC as hundreds get in the building #DC #January 6 #January 6thDC #DCRally pic.twitter.com/8tsAtPxyjt

— Brendan Gutenschwager (@BGOnTheScene) January 6, 2021
Presently in the Resources pic.twitter.com/WdzKrcjRSL

— BlackCultureEntertainment? (@ 4TheCulture ____) January 6, 2021
A supporter of Head of state Trump rests inside Speaker Pelosi's workplace. pic.twitter.com/xyhj0Lziro

— NBC News (@NBCNews) January 6, 2021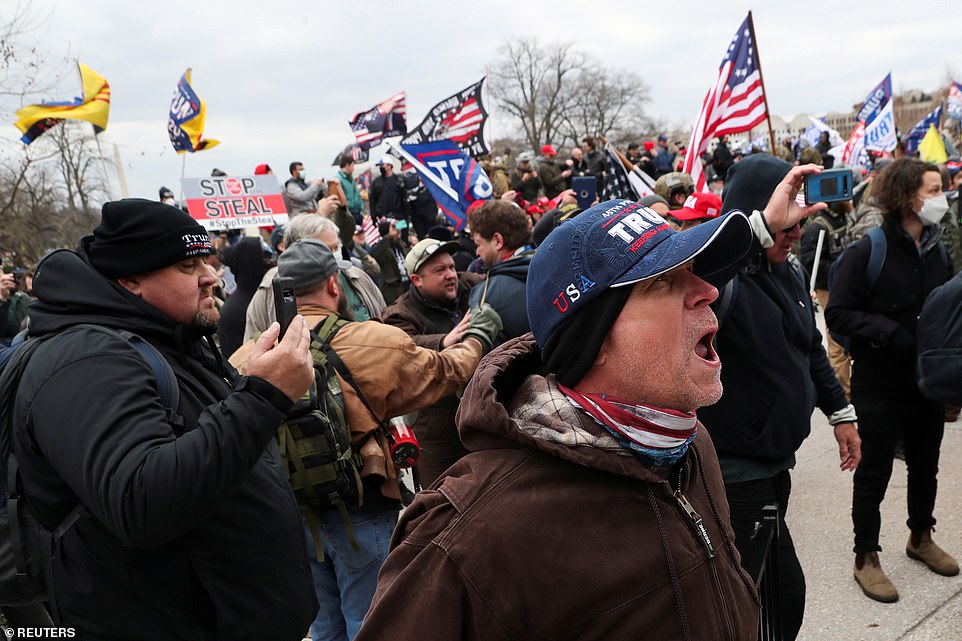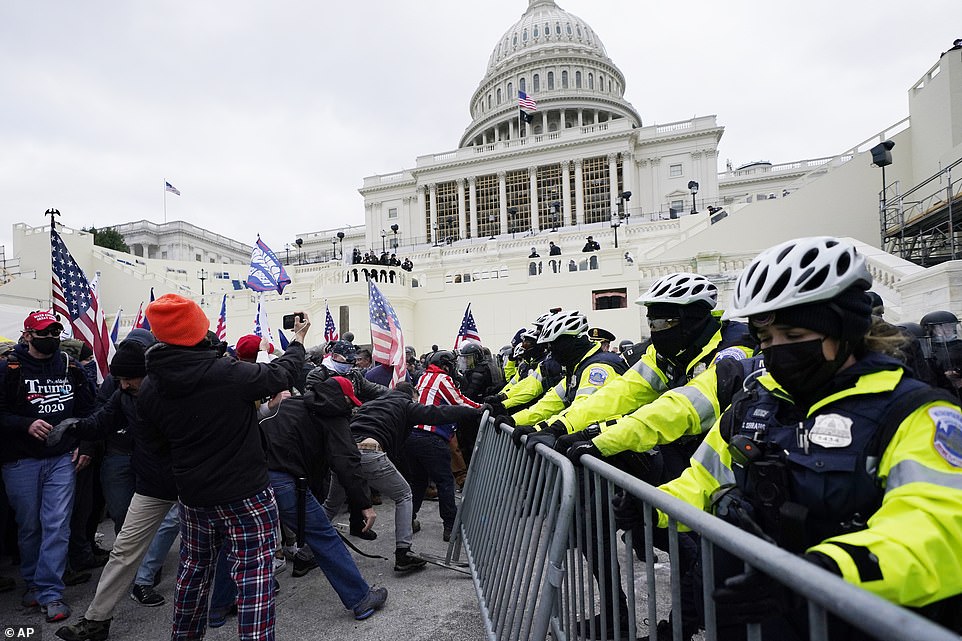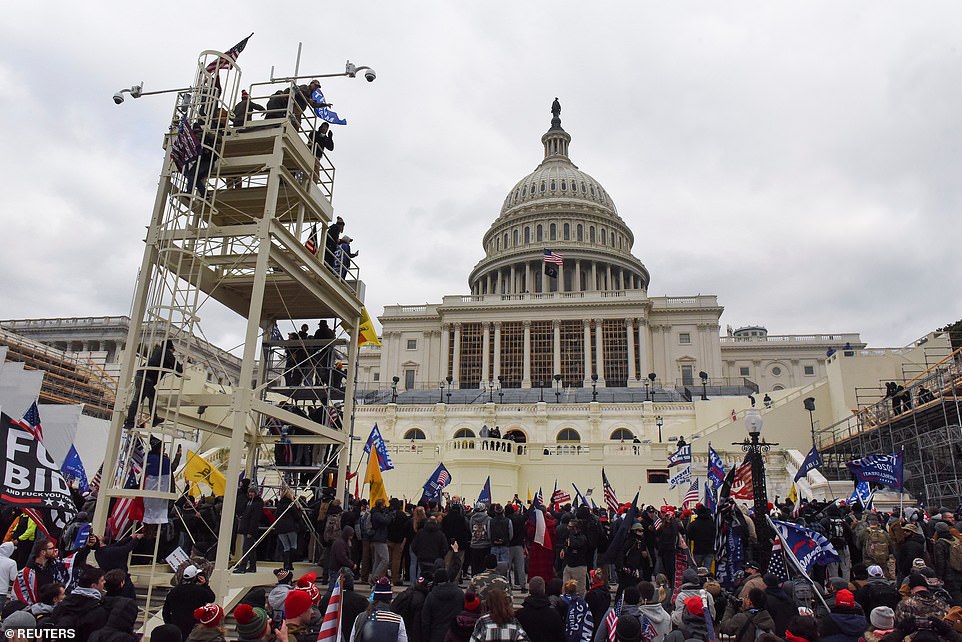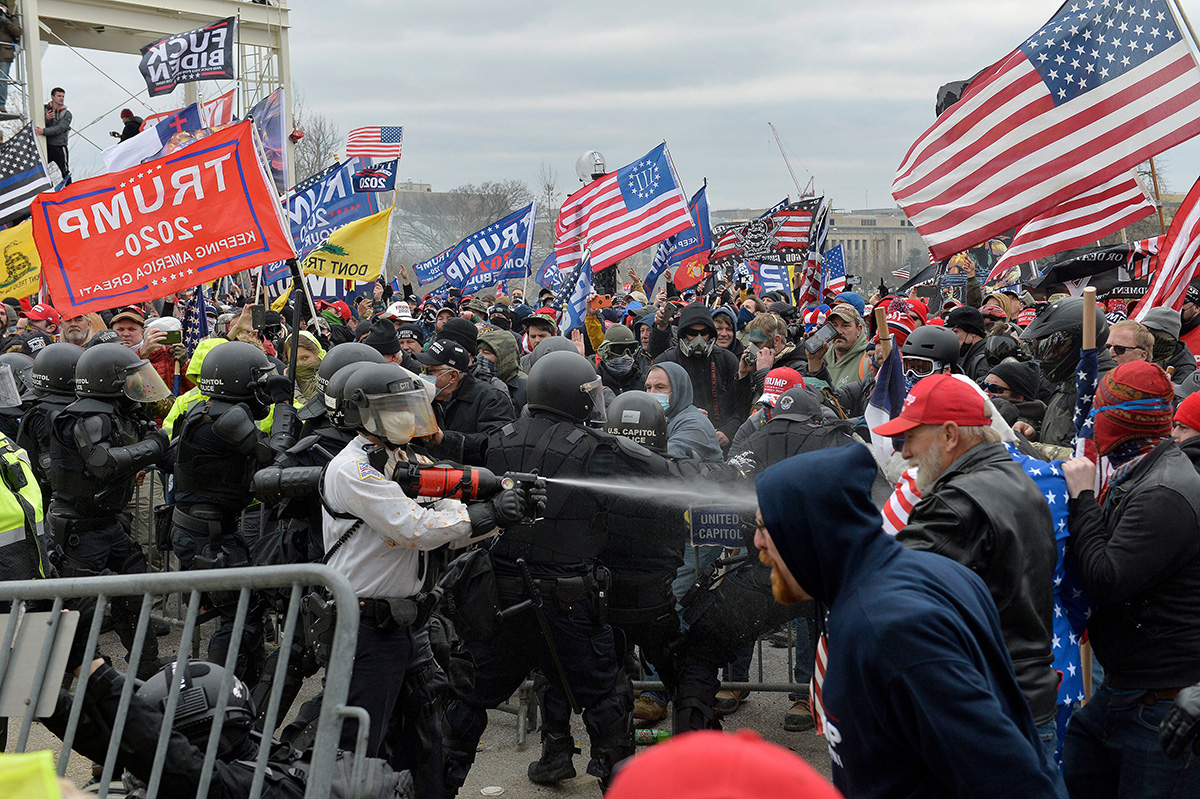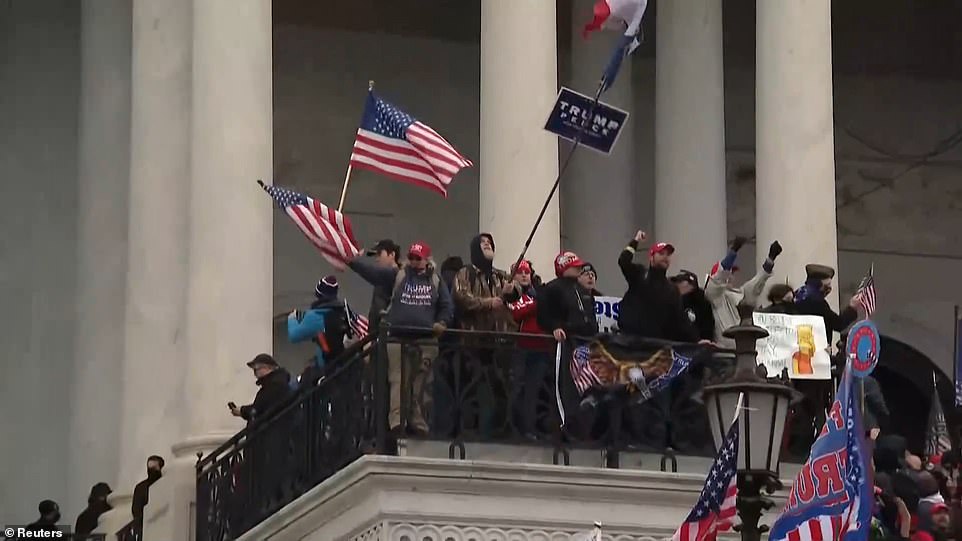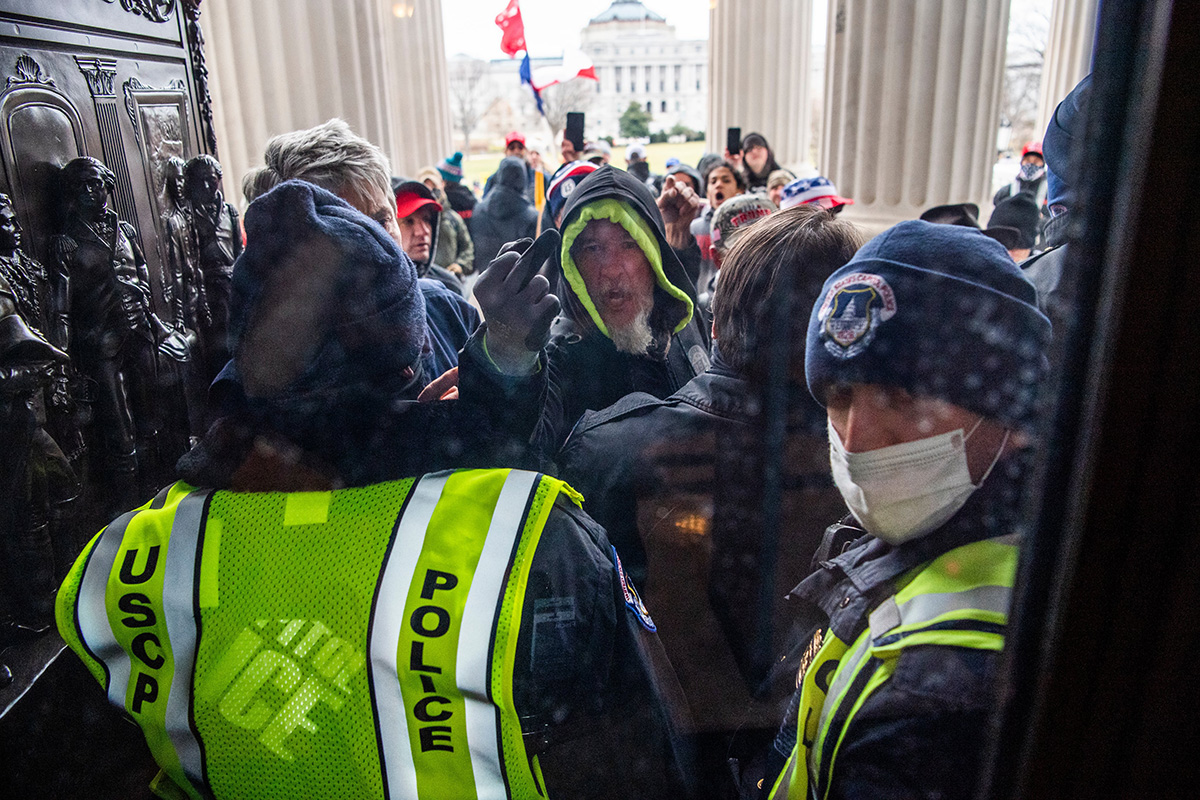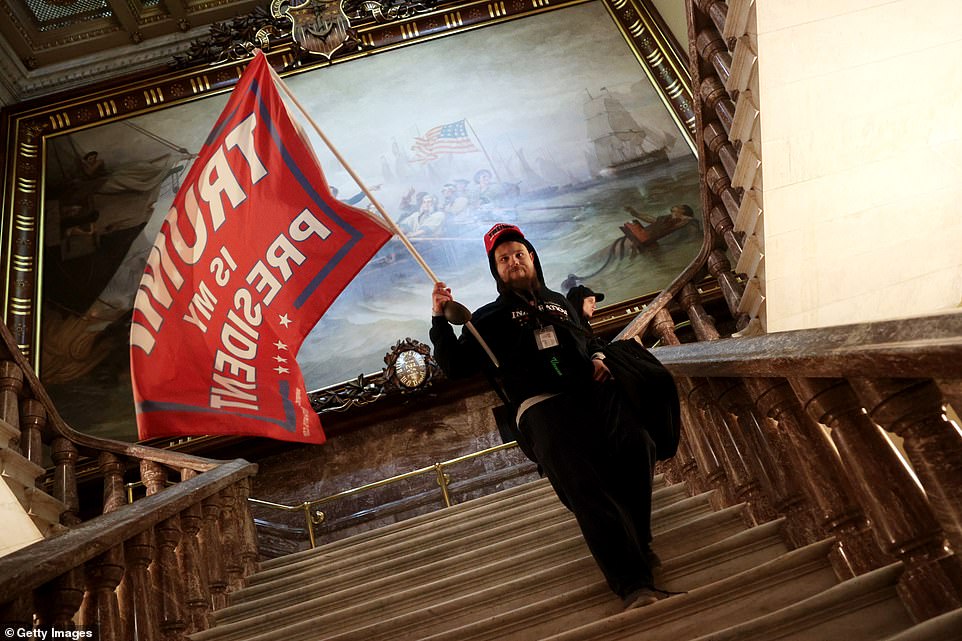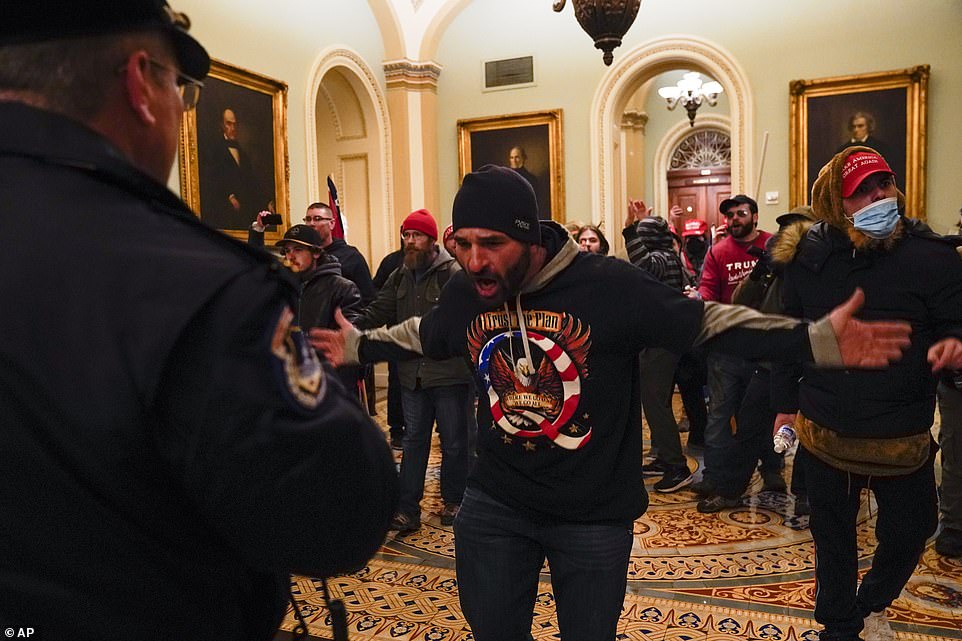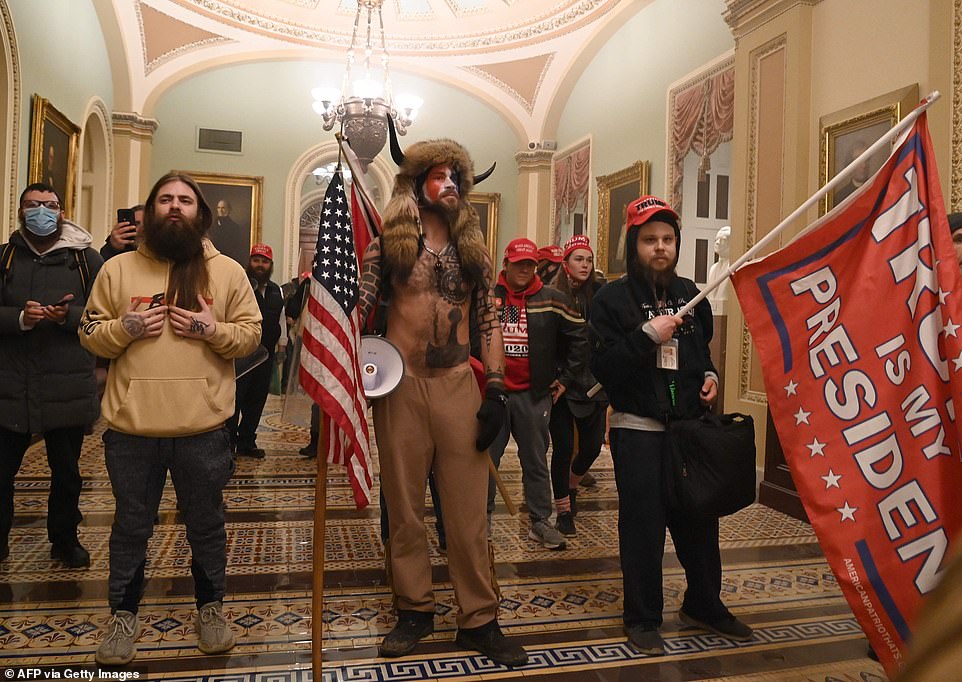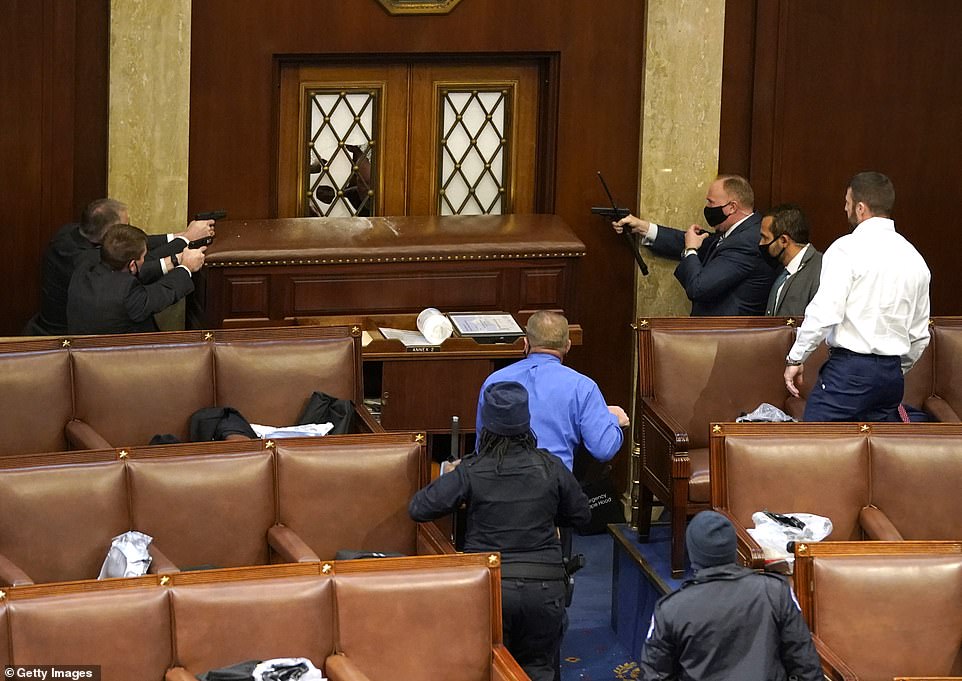 Black Lives Matter militants were shot in the confront with rubber bullets for blocking roads … envision what would certainly have occurred to them if they did this?!?
Woman Shot Dead Within U.S. Capitol After Rabid Trump Supporters Breach Building During Electoral Elect Congressional Hearing is a post from: Chatter On This – Popular Culture, Information & & Videos
Nashville Xmas Bomber Told Next-door Neighbor "Nashville & & the Globe is Never Ever Going to Neglect Me" Days Prior To Battle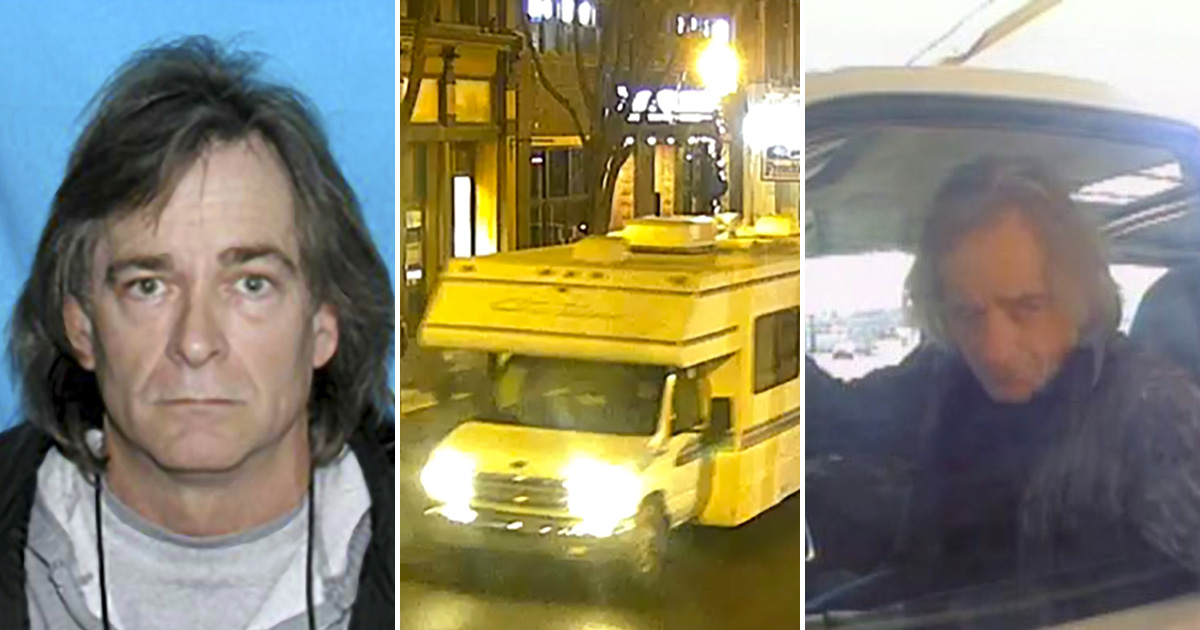 Authorities have actually recognized 63- year-old Anthony Quinn Detector as being responsible for the Xmas Day battle that took place in midtown Nashville, and also the FBI has launched a new picture of the suspect.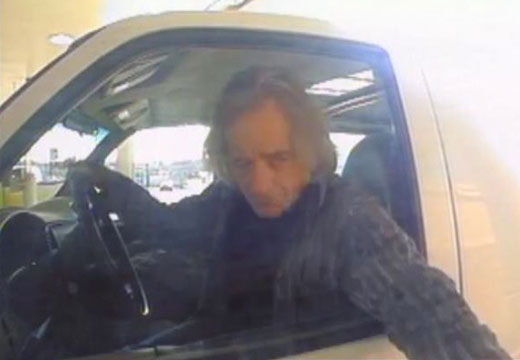 The battle injured at least 8 people and also triggered damage to 41 buildings and also significant interaction systems, including 911 centers as well as an AT&T Transmission.
Less than a week before the Christmas morning bombing, Detector made a disturbing statement to a neighbor, telling the guy the world was "never ever going to forget" him, it was disclosed Monday (Dec. 28).
Below are some points to understand about Anthony Q. Detector and the bombing that took place:
Petula Clark's 1964 struck "Midtown" played moments prior to the explosion.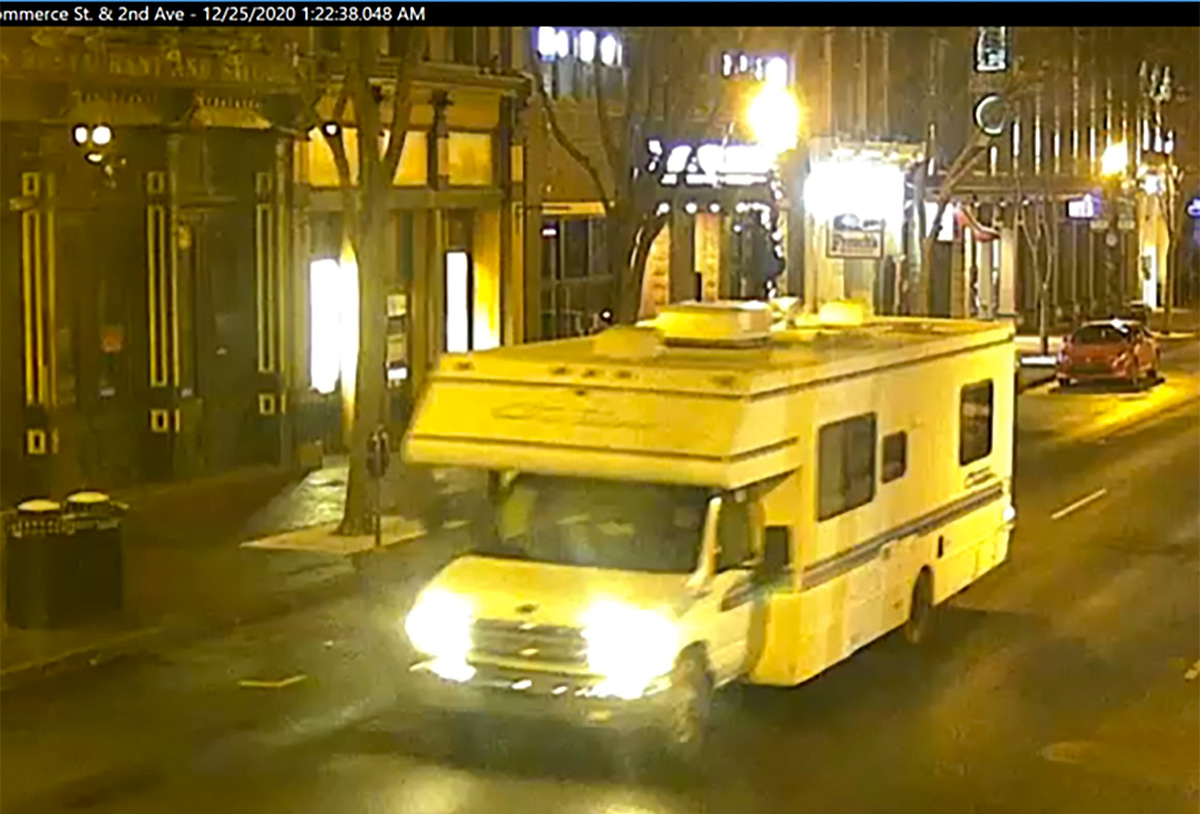 Residents informed cops that before the bombing they listened to sounds of gunshots.
Policemans got to the scene of 2nd Avenue Prior around 5: 30 a.m. as well as located a white Recreational Vehicle playing a videotaped announcement stating that it would take off in 15 minutes prior to it changed to playing Petula Clark's 1964 hit "Midtown"– a tune that speaks about being lonesome and also going downtown when really feeling the blues.
" When you're alone as well as life is making you lonely/ You can always go downtown.

" When you have actually obtained worries, all the sound and the rush
Appears to assist, I know, downtown …"
Police officers rushed to the homes of neighboring locals and also had the ability to obtain them to evacuate before the surge. The RV blew up around at 6: 30 a.m., CNN reported.
Anthony Warner was inside the Motor Home and also died in the surge.
" He existed when the bomb went off and he perished in the battle," stated Don Cochran, UNITED STATE Attorney for the Center District of Tennessee.
6 polices are being hailed as heroes after getting next-door neighbors and also residents out of harm's means and also potentially conserve the lives of lots of.
Police looked Anthony Quinn Warner's residence after the bombing.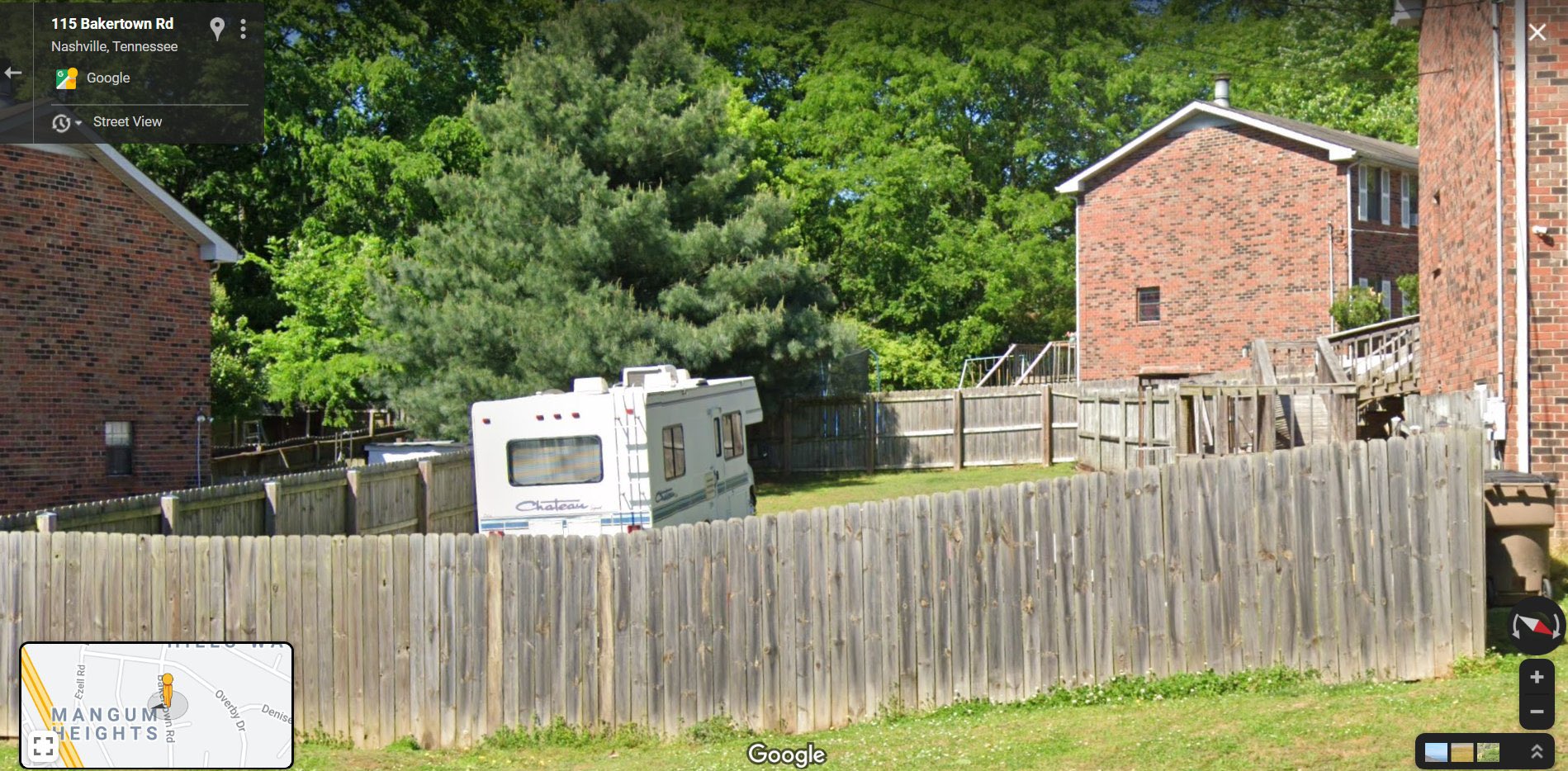 Along with pointers from the general public, Tennessee Freeway Patrol found an automobile part from the Recreational Vehicle with a Lorry Recognition Number (VIN) connecting it to Warner.
SWAT cleaned up through Anthony Q. Detector's duplex house in Antioch and looked for explosives and evidence connecting him to the crime.
Google road sight also showed the very same Motor Home in the battle to be the exact same vehicle in Warner's lawn parked behind a wood surround March and May of 2019.
A RV does not appear to be at the residence as FBI representatives search the residence: pic.twitter.com/C9qrgl9b20

— Alex Salvi (@alexsalvinews) December 26, 2020
Authorities utilized DNA to validate Warner was eliminated in the surge.
The Tennessee Bureau of Investigation said Monday they were still working with recognizing an intention as well as Warner's mother is cooperating with the investigation.
Anthony Q. Warner worked as an IT professional as well as stop his work previously this month.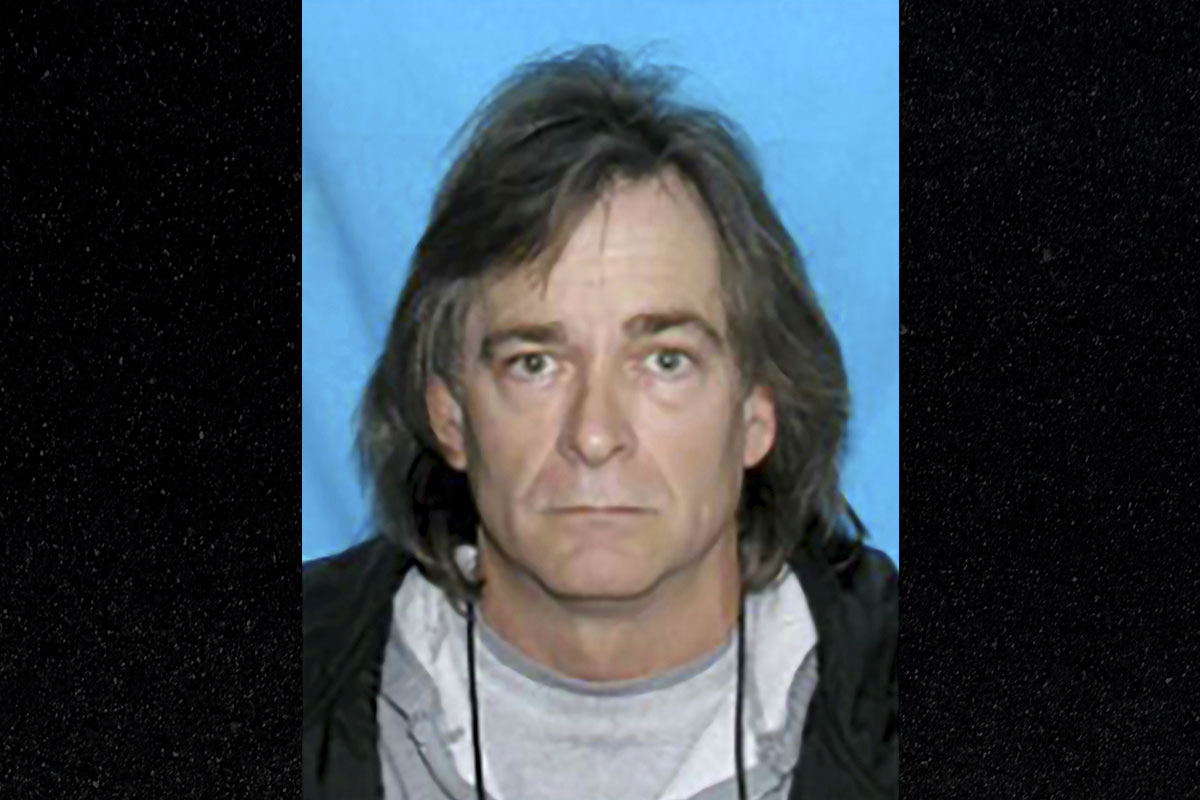 According to KIRO7, Anthony Warner functioned a number of information technology tasks throughout the years as well as owned a burglar alarm organization from 1993 to 1998.
His latest task was as an independent computer system professional with the real estate firm Fridrich & & Clark in Nashville.
Following the battle, the president of Fridrich & & Clark Real Estate, Steve Fridrich, informed police that Warner worked periodically for the business as a contractor and also was not considered a staff member.
Fridrich likewise told cops that Warner sent out the business an e-mail on December 5th mentioning that he was retiring.
" He's a great guy, as well as this appears uncharacteristic of the Tony we understand," Fridrich told the New York Times through text message. "He was extremely specialist and also understood his things."
Anthony Warner was stated to be quiet as well as a monk that loved his pet dogs.
Anthony Warner's next-door neighbors informed authorities that he seldom left his home and kept to himself.
They claimed Detector spent a lot of his time operating in the lawn and also would engage in tiny talk with them every now and then, however they would certainly never ever see any person coming or leaving his house.
" You never saw any individual come and go. Never ever saw him go anywhere," Detector's next-door neighbor of 10 years Steve Schmoldt told cops "Regarding we knew, he was type of a computer geek that operated at house."
One more next-door neighbor that lived near Detector for years informed authorities that he saw Warner getting his mail recently as well as waved at him, yet Detector did not return the motion.
Detector was also stated by next-door neighbors to have pets that he took actually great treatment of, even developing a mobility device ramp for them when they grew older.
Detector likewise had not been the kind to get right into trouble.
Days prior to the bombing, Detector told a neighbor the globe was "never going to forget" him.
Rick Laude, one more next-door neighbor of Anthony Warner's, claimed he saw the guy near his mail box last Monday (Dec. 21), and also he drew his auto over to chat with Warner as well as ask exactly how his elderly mother was doing.
According to the Associated Press, Laude stated he casually asked Detector: "Is Santa going to bring you anything great for Christmas?" Laude claimed Warner grinned and then responded: "Oh, yeah, Nashville and also the world is never going to forget me."
Laude, a 57- year-old commercial truck vehicle driver, stated he didn't assume too much of Warner's declaration initially, believing that Warner only meant that "something good" was going to take place for him.
Laude stated he was "without words" once he figured out that authorities had identified Warner as the presumed bombing plane.
" Nothing about this man elevated any kind of red flags," Laude stated. "He was simply silent."
Detector gave costly presents to individuals he knew prior to the bombing.
According to The Daily Mail, Anthony Detector transferred possession of his $160,000 home to a 25- year-old female who lives in Los Angeles named Michelle Swing at the end of November.
Detector likewise wrote a letter to Swing discussing that the cellar in the residence required some job.
" The attic room has plywood and lighting, have a look. The basement is not normal, have a look. Woof woof Julio," Detector composed in the letter.
Swing told authorities that she never satisfied Detector in person, however did talk to him over the phone the week prior to Thanksgiving.
She likewise sent authorities the letter that Detector wrote to her. Authorities believe that Detector when had a relationship with Swing's mother, which might explain why he talented her the residence.
Detector is likewise claimed to have actually told an ex-girlfriend he had cancer cells and also gave her his cars and truck.
Nashville Xmas Bombing Plane Told Next-door Neighbor "Nashville & & the Globe is Never Going to Neglect Me" Days Prior To Bombing is an article from: Chatter On This – Pop Culture, News & & Videos