Orlando Brown Gives Testimony in Church About Quitting Drugs & Turning to God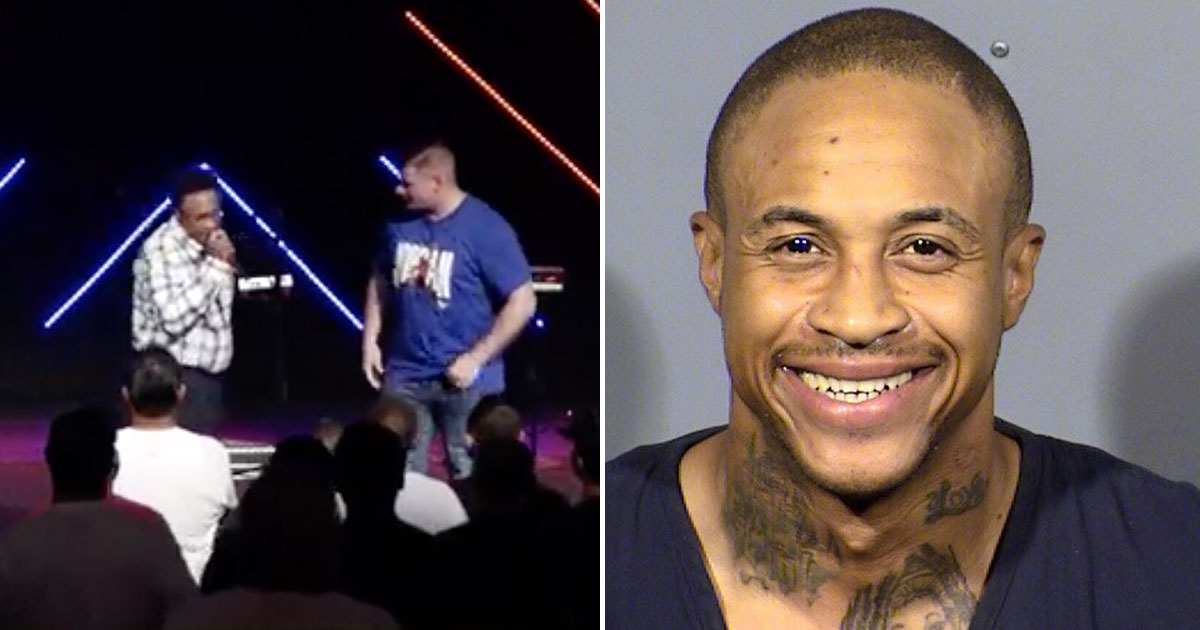 Orlando Brown says he's done with drugs and is ready to give his life to God.
Footage recently surfaced of Orlando giving a testimony at a church in Texas telling the congregation that he has turned his life around after previously heading into a downward spiral after experimenting with drugs.
The 32-year-old started out by telling everyone his name and saying that they may recognize him "from a little show called 'That's So Raven.'"
He went on to state that he dabbled in drugs, including crystal meth, and also had an unhealthy addiction to the internet.
"I went through a lot, ya know," Brown said. "I experimented with crystal meth, with weed. I didn't know what I was doing. I had an addiction to the internet. All kinds of stuff."
Orlando then talked about how his life changed after joining the church, and thanked the members for accepting him for who he is.
"My fiancée told me about this place and when I came it was amazing," he explained. "I had a blast, these brothers accepted me for who I am."
"I got a whole team of brothers now," he added. "The church is lovely. All the leaders are brilliant, their geniuses and men of God."
Brown, who has had a very public struggle with drugs and his mental health over the years, tells The Christian Post that he's looking forward to graduating from Rise Discipleship, which is a free 6-month in-patient recovery program run by Rise Church in Abilene, Texas for men struggling with addiction, homelessness and other issues.
The Rise Discipleship website explains: "We help not only those who struggle with drugs and alcohol, but also those who battle depression, anxiety, and suicidal thoughts. Every RISE student will be given a biblical foundation that will assist in character building and the leadership development to approach life in a new light."
Brown declined to do an extended interview while on his journey with the program, but he did tell the CP that he's due to graduate in November and "it's definitely been a great process."
Brown's battle with drugs made headlines in February 2016 after he was arrested in Torrance, California and charged with domestic battery, obstruction of justice, drug possession with intent to sell, and possession of contraband in jail after he beat up his girlfriend in the parking lot of a police station.
A few months later, he released a bizarre music video threatening Harvey Levin and accusing Raven Symone of aborting their baby.
(FYI: Brown was previously arrested in 2007 after he was pulled over for driving a friend's car with the headlights off and police found weed in the vehicle. He was arrested again in 2011 for DUI while his pregnant girlfriend was in the car.)
Brown was arrested again in January 2018 in Barstow, California following a family disturbance in which Brown, his girlfriend, and his girlfriend's mom got into a verbal argument that got very heated.
He and the GF's mom were both taken into custody after police found out they both had outstanding warrants, with Brown's being a result of him failing to appear in court for his 2016 case.
After he was released from jail in Barstow, he ran into legal trouble once again after failing to appear for a scheduled court case and another warrant for issued for his arrest. He was eventually arrested on April 13th, 2018 by bounty hunters in Las Vegas who found him hiding in the closet of a private homeowner.
Nearly two months later, on June 5th, Brown arrested by Las Vegas police at a hotel known for prostitution and illegal drug sale and use.
Police said they found Brown on the building's roof after security cameras showed him entering the building without permission.
While searching him, police found him in possession of methamphetamine and a pipe, and on top of that, they discovered he had another outstanding warrant for his arrest in relation to an unresolved domestic battery charge.
He was charged with drug possession, possession of drug paraphernalia and resisting arrest. His mugshot showed off his new Raven Symone chest tattoo.
Several months later, in September 2018, Brown's friends and family staged an intervention to urge him to get help.
After a two-week stint in rehab, he was spotted in October walking around a random neighborhood barefoot with a box of wine.
That same year, Brown also made an appearance on "Dr. Phil" making statements that pointed to a very unhealthy mental state, including an outrageous claim that he was Michael Jackson's son and that his real name is "Orlando Brown Prince Michael Jackson."
Back in January of this year, Brown made an outlandish claim on Instagram that Nick Cannon once performed oral sex on him while addressing on woman. Cannon denied the claim, calling it "fking hilarious!!!!" and urging for "better support systems for our youth."
"I watched various of this young brothers videos and all I see is a cry out for help. So I don't know if there are any real leaders or solid individuals in this young man's life but let's embrace him and tighten him up so he doesn't become another lost victim to these Hollywood circumstances," Cannon wrote on Instagram at the time.
In April, Brown claimed that Will Smith raped him when he was a child and that Michael Jackson set the whole thing up.
But now that Brown has found Jesus, with the help of Rise Church, he's ready to put all of that behind him and live for Christ.
"I can tell you that I'm OK. I'm alive. I was in an unsafe position and it has been shaky but at the end of the day all I can tell you is I'm OK and I'm graduating and I will be getting married," he said.
Jubal Elrod, whom Brown describes as the "home overseer," says Brown has done a complete 180 and he's proud of the man Brown has become.
"He's completely turned around. He got on this like in his third week, hit it like a man. Now he's leading classes. He's actually overseeing discipline and teaching other brothers how to get through it. I'm super proud of you man, proud of you Orlando," Elrod said Thursday at a fundraising event for the home, which was streamed live on Facebook and is the same event where Brown shared his testimony.
Rise Church founder and senior pastor Ray Sandoval echoed Elrod's pride in Brown's progress in the program.
"My student Orlando Brown giving his testimony at Rise Church for the Rise Home rally. Proud of you my bro," Sandoval wrote in tweet on Sunday.
My student Orlando Brown giving his testimony at Rise Church for the Rise Home rally. Proud of you my bro. pic.twitter.com/PzyNijgTfU

— Rey Sandoval (@PastorRey1) September 20, 2020
Orlando Brown Gives Testimony in Church About Quitting Drugs & Turning to God is a post from: Gossip On This – Pop Culture, News & Videos
Minneapolis Locals Accuse Cops of Capturing Black Man in the Head, Police Say He Killed Himself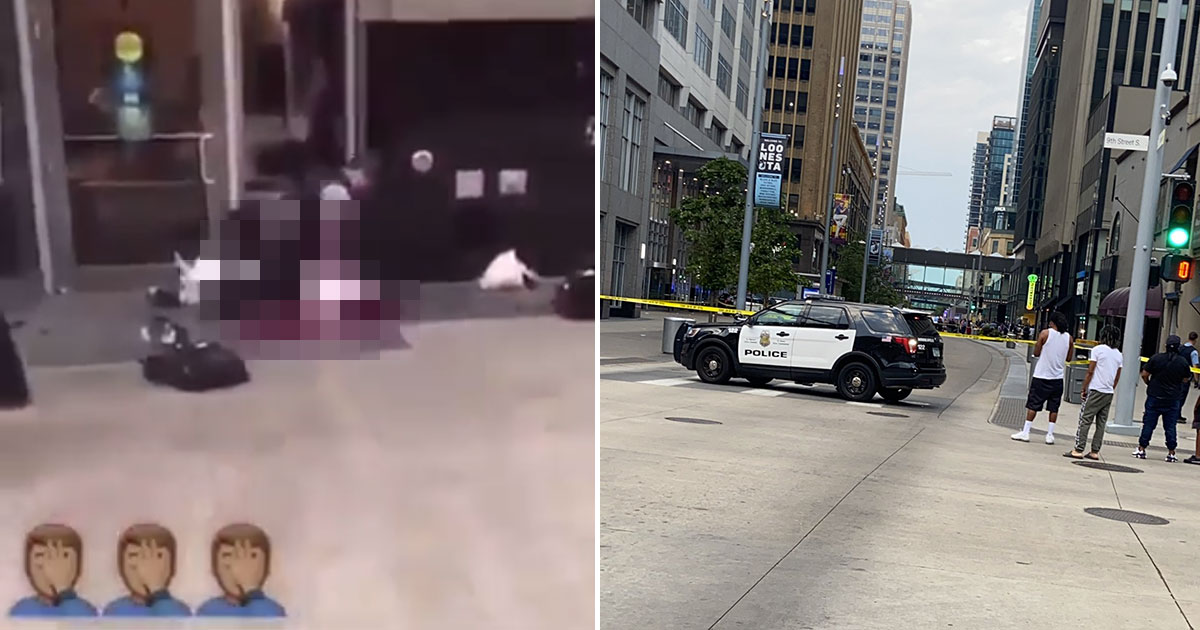 Video clip video footage has actually emerged on social media sites revealing Minneapolis citizens accusing law enforcement agent of fatally firing a Black male in the head, while cops compete the guy died by self-destruction.
" Wow!
He ain't shoot himself, bro! He dead, bro!
another innocent male obtains shot in minneapolis. ts demands to stop man wth? #Minneapolis #minneapolisriots #BlackLivesMatter pic.twitter.com/7WoHpnc79 d

— mo (@moxnarc) August 27, 2020
TRIGGER WARNING: Individuals accuse policeman of shooting a guy in the head in Minneapolis. Cops say he's a suspect that committed self-destruction. pic.twitter.com/EAmfHdn2vh

— THE NEIGHBORHOOD TALK (@TNHTalk) August 27, 2020
Minneapolis authorities just fired a young black youngster in the head as well as they declare he devoted self-destruction. On downtown. pic.twitter.com/igrhWKyerq

— king?? ohaz (@Mohaz_23) August 26, 2020
According to the StarTribune, the dead guy was desired in the murder of another man in a downtown parking garage.
MPD spokesman John Senior citizen stated the male got on traveling on foot on Nicollet Mall between 8th as well as 9th street around 6 p.m. local time when authorities brought up and also he fired himself in the head.
" There is no doubt that this was a self-destruction as well as we will certainly be releasing the video clip to answer any inquiry of that," Elder claimed, adding that several onlookers existed at the time of the shooting, and the incident was recorded by numerous city electronic cameras. He claimed authorities are in the procedure of releasing the video footage to the general public.
A number of neighborhood information reporters claimed they enjoyed the security video footage revealing the capturing, and also it "appears to reveal a murder suspect die by suicide as police officers were surrounding him."
Minneapolis police have actually simply revealed us video clip from a city security video camera that appears to show a murder suspicious die by suicide as officers were closing in on him earlier tonight. This is a motionless scene from the 2nd before it happened … pic.twitter.com/q1rVeDgCm0

— Kent Erdahl (@kenterdahl) August 27, 2020
Information of the guy's capturing death attracted a big crowd of individuals, and also they right away started smashing home windows of nearby companies and patrol cars parked near the scene. Video clips also showed looters hurrying into stores.
Cops say suspect in earlier murder killed himself on Nicollet Mall as cops closed in. pic.twitter.com/R1mnlGIwtp

— Abby Simons (@AJillSimons) August 27, 2020
Stressful scene here. Police macing group pic.twitter.com/epU4fvr6u3

— Andy Mannix (@AndrewMannix) August 27, 2020
Crazy scenes In Minneapolis after BLM activists existed about a suicide #MPLS #minneapolis pic.twitter.com/ R97 wEJIKXx

— Cacti (@SCCacti) August 27, 2020
SPLITTING: Very high stress in #Minneapolis Rioters appear to attempting to shatter police car; mayhem . #Minnesota pic.twitter.com/OFcAn0jUEh

— SV News? (@SVNewsAlerts) August 27, 2020
TARGET: Round 2 Looting in Minneapolis

— TheScoop Independent Journalism (@TheScoopUSA) August 27, 2020
Police say they were called about 2: 10 p.m. to react to a capturing near the parking ramp on 101 N. 9th St., where they discovered a victim dead on the ground degree.
" The examination exposes that two people were in an argument with him, someone pulled out a gun and fired him," the MPD spokesperson said. "We do not believe this was a random strike, however instead individuals that knew with each various other, we do not think there is a threat to the public."
The suspect apparently got away the scene and also is believed to be the man that authorities are stating eliminated himself. His identification hasn't been released.
A lady with the suspect also reportedly left the scene, yet she was later located and also has actually been detained for wondering about.
The shooting happened as the city of Minneapolis is in a state of discontent adhering to the May 24 th killing of George Floyd by MPD policemans.
Almost four-hundred miles away in Kenosha, Wisconsin, 29- year-old Jacob Blake was shot in the back 7 times by KPD officer Rusten Sheskey– a seven-year expert with the division.
Blake survived the capturing, yet was left paralyzed from the waistline down, according to his papa. His shooting has actually sparked a brand-new round of protests throughout the country against systemic racism and also cops cruelty.
Minneapolis Citizens Accuse Polices of Capturing Black Guy in the Head, Cops Say He Killed Himself is a post from: Gossip On This – Popular Culture, News & & Videos
Barack Obama Claims "Donald Trump Hasn't Grown Into the Task Due To The Fact That He Can not" As He Backs Joe Biden for Head Of State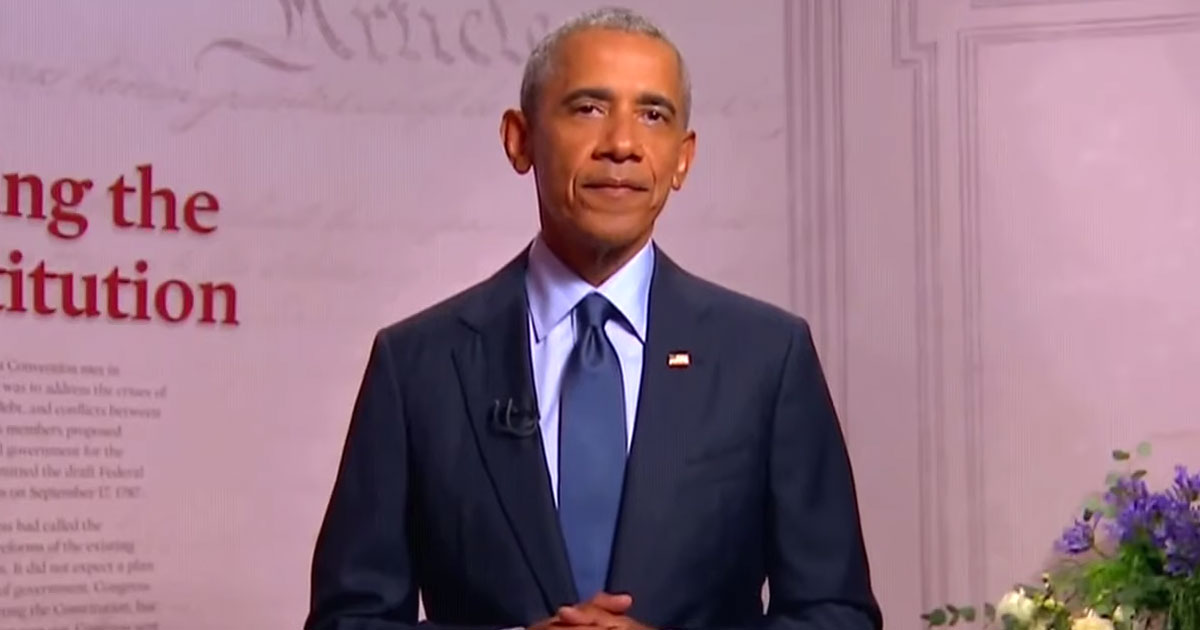 Former President Barack Obama resolved Democrats Wednesday night (Aug. 19) throughout the 3rd evening of the Democratic National Convention, and also he did NOT hold back on his criticisms of resting Head of state Donald Trump while recommending his own previous Vice Head of state, Joe Biden, as Head Of State of the USA.
While making the instance for the Biden-Kamala Harris ticket, Obama asserted the current POTUS has revealed no rate of interest in taking his duty as the leader of the complimentary world seriously, which has actually subsequently harmed numerous American lives.
He called out the country's coronavirus casualty (over 173 K and counting, as of now) as one of the most significant indications of Trump's failure to lead, and noted that Trump "hasn't grown into the job" of running a nation "because he can not," asserting that his presidency is just "another truth reveal that he can make use of to get the interest he hungers for."
" I did hope, for the sake of our nation, that Donald Trump may show some interest in taking the task seriously … yet he never ever did," former President Barack Obama says at the #DemConvention

" Donald Trump hasn't grown into the job due to the fact that he can't." https://t.co/PmLhIQY3in pic.twitter.com/JfJbJNU58 d

— Anderson Cooper 360 ° (@AC360) August 20, 2020
" I have actually beinged in the Oval Workplace with both of the males that are running for president," Obama kept in mind. "I never anticipated that my follower would certainly welcome my vision or proceed my plans. I did hope, for the sake of our country, that Donald Trump might show some interest in taking the job seriously; that he might involve feel the weight of the workplace and also uncover some reverence for the democracy that had actually been placed in his treatment. He never did.
" For near to four years now, he's revealed no interest in putting in the job; no passion in locating commonalities; no rate of interest in operation the remarkable power of his office to aid anybody however himself and also his close friends; no passion in dealing with the presidency as anything yet another truth reveal that he can use to obtain the focus he craves."
Obama proceeded: "Donald Trump hasn't turned into the task due to the fact that he can't. And the effects of that failing are severe. 170,000 Americans dead. Millions of work gone while those at the top take in more than ever. Our worst impulses let loose, our happy reputation all over the world severely lessened, and also our autonomous institutions endangered like never ever before.
The 44 th UNITED STATE Head of state likewise acknowledged that the country was in the center of polarizing times, as most of citizens have actually already decided which candidate they will certainly vote for in November.
However, For those who are still unsure, Obama prompted them to consider his former vice president, Biden, mentioning he has both the personality and experience to improve life for American people.
" Twelve years earlier, when I started my search for a vice head of state, I really did not know I would certainly finish up locating a bro," he said. Joe's a male who found out early on to deal with every individual he fulfills with respect and self-respect, living by the words his moms and dads showed him.
" … Tonight, I am asking you to count on Joe and also Kamala's ability to lead this country out of dark times as well as construct it back much better. However here's the thing: No solitary American can fix this nation alone. Democracy was never ever indicated to be transactional– you offer me your ballot; I make every little thing better. So I am likewise asking you to believe in your own ability– to embrace your own obligation as people– to see to it that the basic tenets of our freedom endure. Because that's what at risk today. Our freedom."
He added: "Do not let them remove your power. Do not let them take away your democracy."
Watch Former President Barack Obama's complete speech below:
Barack Obama Claims "Donald Trump Hasn't Turned Into the Work Because He Can't" As He Supports Joe Biden for President is a post from: Gossip On This – Popular Culture, News & & Videos
Yaya Mayweather is Apparently Pregnant With NBA YoungBoy's EIGHTH Baby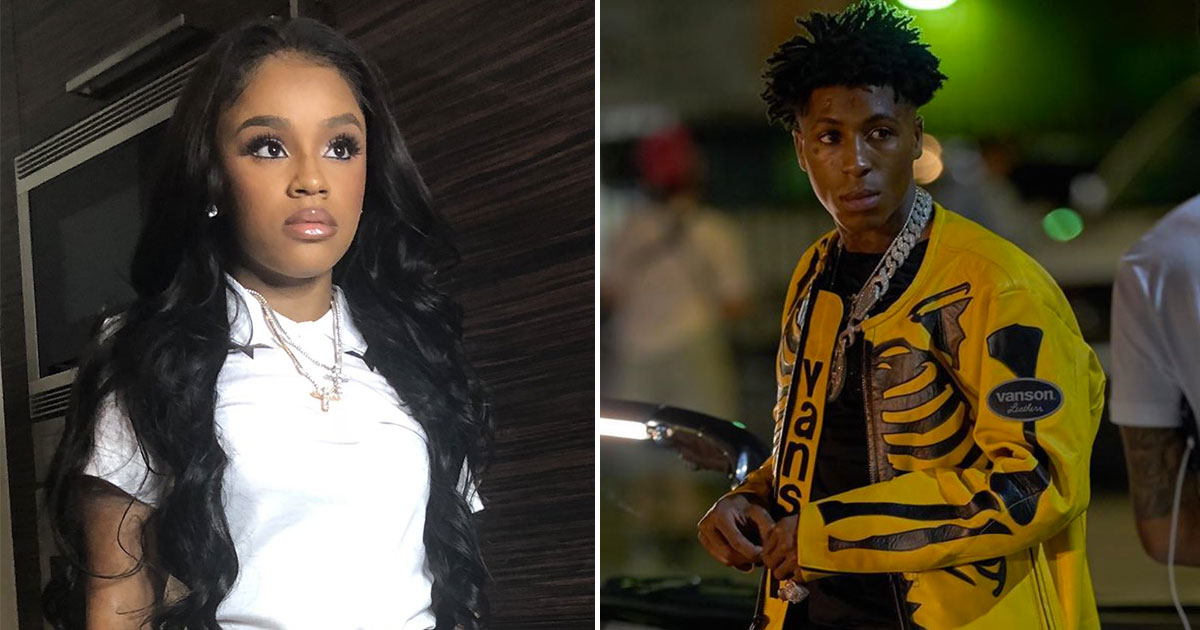 Floyd Mayweather's daughter, Iyanna "Yaya" Mayweather, is rumored to be expecting by NBA YoungBoy after supposed "receipts" were published on social networks.
Wednesday afternoon (Sep. 2), 2 videos emerged on Instagram showing Yaya with a rather visibly stomach.
The videos have individuals speculating that she's expecting with NBA YoungBoy's EIGHTH– yes, you check out that right … EIGHTH– kid.
Among the videos is apparently from a buddy that was published on Instagram.
In the video, 2 of Yaya's pals are displaying their shoes, and Yaya can be seen behind-the-scenes dressed in all black with what appears to be a baby bump.
Once the lady recording notices Yaya in view of the video camera, she says: "Oh sh ! I'm stumbling," which has actually led lots of to guess that she put Yaya on blast "mistakenly on objective."
An additional video shows Yaya walking with a good friend in a shopping mall, once again worn all black and also rocking baggy clothes.
The person filming her from a range asserts to have seen a child bump and also says behind the cam: "[Yaya] Mayweather, as well as she expecting than a mothaf a. NBA YoungBoy you fu ing know much better."
While neither Yaya nor NBA Youngboy have validated or denied anything relating to a maternity, Yaya's mommy, Melissia Brim, relatively honestly received a congratulatory message concerning her "grand child."
Peep the "tea" listed below:
https://www.instagram.com/p/CEo-O98 JhKW/
This would not be the very first time Yaya has been charged of being expectant by NBA YoungBoy.
Last June (2019), she was shaking what looked like an infant bump in an Instagram Live video. However it's been well over a year since then, as well as she doesn't have an infant, so the maternity reports ended up being simply that … reports.
If Yaya is, undoubtedly, expecting with NBA YoungBoy's child this moment about, it would make his 8th.
A number of weeks ago, YoungBoy was on Instagram Live when somebody made a comment concerning the variety of children he's fathered, as well as he was forced to establish the document directly once and for all.
I obtained four little children and also I got one little girl, her name is Armani. I obtained one daughter that's born.
Four little kids, plus one daughter (Armani), one child on the way, and the "one daughter that's birthed" equals 7 kids … which would make Yaya's (affirmed) child number 8.
NBA YoungBoy additionally made headings back in June after two of his infant mothers gave birth to their kids in the very same week.
That exact same week, the rap artist released a new track called " Death Enclaimed," in which he raps: "Sick of f kin' 'round with groupies/ 4 lil' boys as well as 2 lil' girls and they extract."
With all of these kids, it seems as though NBA YoungBoy is battling Future for the "Most Productive Rapper Alive" title.
And since we get on the subject of "making headings," Yaya made her own back in April when she was arrested for supposedly stabbing another one of NBA YoungBoy's child mothers, Lapattra Jacobs. She was booked for felony aggravated assault with a fatal tool, and also can supposedly face up to 99 years in prison if convicted as charged.
Yaya Mayweather is Presumably Expecting With NBA YoungBoy's EIGHTH Infant is a message from: Gossip On This – Popular Culture, Information & & Videos