Charles Barkley Defends Cops Who Killed Breonna Taylor, Says Black People Should Shut Up About Defunding Police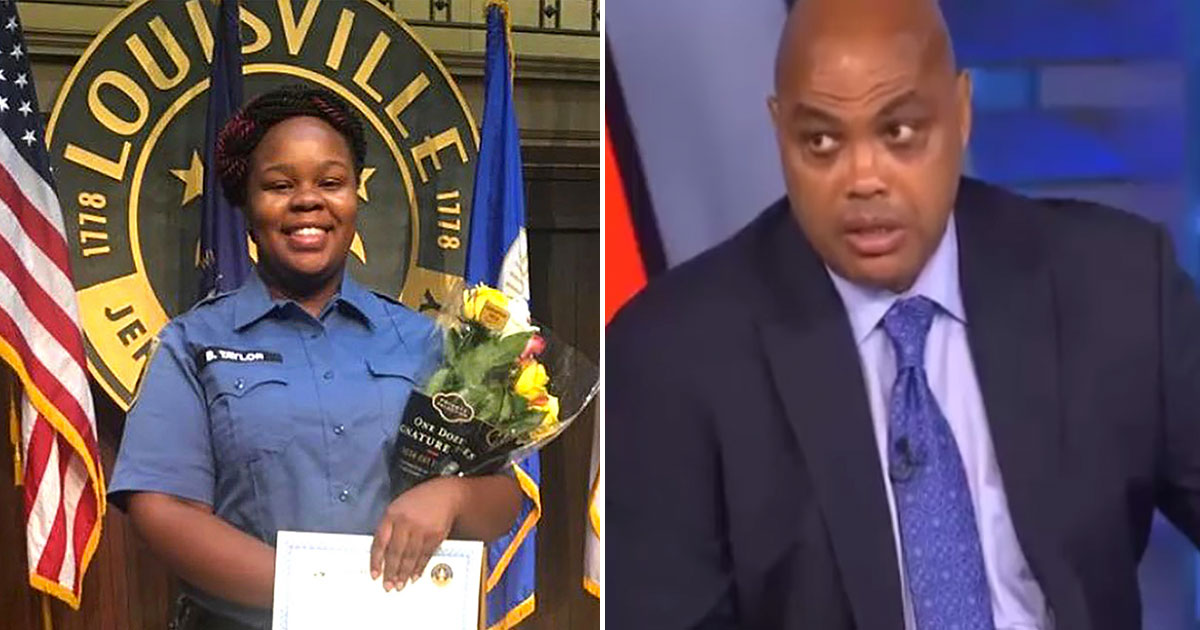 Charles Barkley drew ire on social media after he made some eyebrow-raising comments on television about Breonna Taylor, saying that her murder at the hands of police during a botched raid was different than the killings of George Floyd or Ahmaud Arbery and speaking out in defense of the cops who killed her.
On Wednesday (Sep. 23), it was announced by a grand jury that none of the three Louisville Metro Police Department officers would be charged in connection with Taylor's killing.
Instead, fired cop Brett Hankison was charged with three counts of "wanton endangerment" because the shots he fired passed through Taylor's apartment walls into a neighboring apartment endangering the lives of three people inside.
"It's bad the young lady lost her life, but we do have to take into account that her boyfriend did shoot at the cops and shot a cop," Barkley said Thursday night on TNT's 2020 NBA Playoffs Tip-Off show in reference to Taylor's boyfriend, Kenneth Walker, firing a warning shot after being awoken to what he thought was intruders breaking into their home.
"So, like I said," he continued, "even though I'm really sorry she lost her life, I don't think that we can just put this in the same situation as George Floyd and Ahmaud Arbery. I just don't believe that."
Charles Barkley says you can't put the Breonna Taylor case in the same situation as George Floyd, Ahmaud Arbery because her boyfriend shot at the police pic.twitter.com/8dMjVMZp39

— gifdsports (@gifdsports) September 25, 2020
Barkley's co-host Shaquille O'Neal—who is an honorary deputy city marshal in Georgia and a reserve officer in California, Arizona and Florida—agreed with Barkley's comments.
"I have to agree with Charles, this one is sort of lumped in," Shaq said. "You have to get a warrant signed and some states do allow no-knock warrants. And everyone was asking for murder charges.
"When you talk about murder, you have to show intent. A homicide occurred and we're sorry a homicide occurred. When you have a warrant signed by the judge, you are doing your job, and I would imagine that you would fire back."
Barkley also said that he's not a fan of the Black Lives Matter movement calling for the defunding of police departments, arguing that pulling cops off the streets would hurt lower-income black communities the most.
"We have to really be careful," Barkley said. "I hear these fools on tv talking about 'defund the police' and things like that. We need police reform, prison reform, and things like that. Because you know who ain't going to defund the cops? White neighborhoods and rich neighborhoods."
"So, that notion, they keep saying that," Barkley continued. "I'm like, wait a minute, who are black people supposed to call? Ghostbusters?"
"We need police reform," he reiterated. "But like I say, white people, especially rich white people, they're always going to have cops. So we need to stop that 'defund' or 'abolish the cops' crap."
"We need to stop the defund or abolish the police crap."

– Charles Barkley

— NBA Central (@TheNBACentral) September 25, 2020
Charles Barkley has said some crazy stuff in the past (Remember what he said about Eric Garner?), so folks weren't surprised about his comments about Breonna Taylor, yet that didn't stop them from voicing their opinions on Twitter:
Charles Barkley is going to make me throw something at my TV.

— Britni Danielle (@BritniDWrites) September 25, 2020
I dnt know why Charles barkley still surprises yall lolpic.twitter.com/L7AIkso4Gx

— tayö (@tayoshi2) September 25, 2020
Charles Barkley tonight on inside the NBa pic.twitter.com/Jmc6bdmIX4

— Temporary Ageless (@AlwaysLonelyAge) September 25, 2020
I didn't know I could be this disgusted by Charles Barkley.

— Adam Parkhomenko (@AdamParkhomenko) September 25, 2020
i know Charles Barkley did NOT just say on national television — "i'm sad Breonna Taylor lost her life, but we can't forget her boyfriend did fire at a cop first."

please tell me i heard that wrong incorrectly …

— Ashley Nicole. (@AshNicoleMoss) September 25, 2020
Charles Barkley said we can't put Breonna Taylor's case in same breath as George Floyd and Ahmaud Arbery because we have to account for Breonna's boyfriend shooting at the officer. pic.twitter.com/H4osAVKlKD

— Chris Williamson (@CWilliamson44) September 25, 2020
I watch Inside the NBA specifically to hear well-informed takes about cops from Charles Barkley (Republican), Ernie Johnson (2016 John Kasich voter), and Shaq (literally a cop)

— sreekar (@sreekyshooter) September 25, 2020
Charles Barkley talking bullshit again ?! pic.twitter.com/Bog0rtPTUd

— Xanberry juice (@hazzygotjokes) September 25, 2020
Charles Barkley not having any sympathy for a black woman getting murdered by the police. I am not surprised. pic.twitter.com/XdW8sZ9lY8

— UnknownSportsGuy (@UNKOWNSPORTSGUY) September 25, 2020
Can Somebody Let Charles Barkley Know Her Boyfriend Shot @ A Cop Not Her!!! So If Somebody Shooting @ Kenny Smith & Shoot Him We Should Just Charge It 2 The Game??? (Meaning Act Like It Never Happen)….

— Plies (@plies) September 25, 2020
Imagine in 1995 if you knew 25 years later that Donald Trump was president and you'd get your news from Charles Barkley… https://t.co/9m3Uu2FpjE

— Dave Rubin (@RubinReport) September 25, 2020
What planet does Charles Barkley live on?

— Travon Free (@Travon) September 25, 2020
TERRY CREWS: I refuse to be out cooned

Charles Barkley: #CharlesBarkley pic.twitter.com/FXXZqvvz9p

— The Vial (@news_epidemic) September 25, 2020
I just saw why Charles Barkley was trending and the amount of coonery I just saw is,,,,mannnnnn ????? pic.twitter.com/mjD6aIyQhO

— Taylor ?? (@justchaoticc) September 25, 2020
Charles Barkley STFU ??? pic.twitter.com/FZ2vODKDH2

— Lakers Vintage (@LakersVintage) September 25, 2020
Lol @ continuing to listen after "Charles Barkley says" ??? https://t.co/yXeROGqrMB

— KB (@KaraRBrown) September 25, 2020
I'm done with Charles Barkley. Stop asking him about black issues.

— Dos Virgils (@thisiseaston) September 25, 2020
Charles Barkley Defends Cops Who Killed Breonna Taylor, Says Black People Should Shut Up About Defunding Police is a post from: Gossip On This – Pop Culture, News & Videos
Minneapolis Locals Accuse Cops of Capturing Black Man in the Head, Police Say He Killed Himself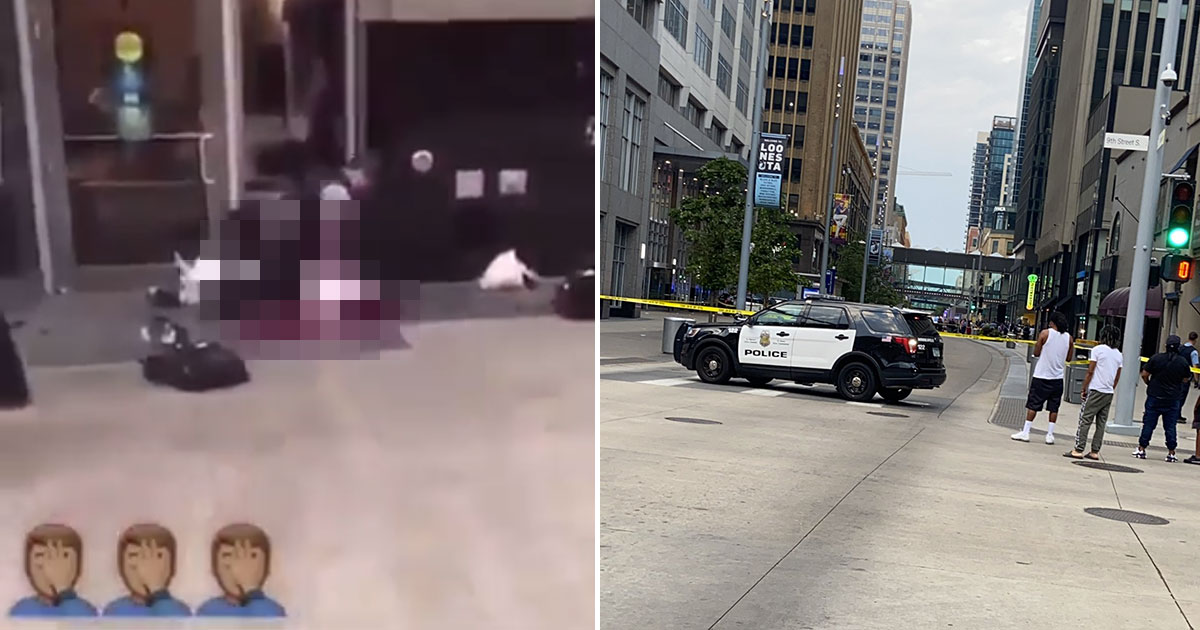 Video clip video footage has actually emerged on social media sites revealing Minneapolis citizens accusing law enforcement agent of fatally firing a Black male in the head, while cops compete the guy died by self-destruction.
" Wow!
He ain't shoot himself, bro! He dead, bro!
another innocent male obtains shot in minneapolis. ts demands to stop man wth? #Minneapolis #minneapolisriots #BlackLivesMatter pic.twitter.com/7WoHpnc79 d

— mo (@moxnarc) August 27, 2020
TRIGGER WARNING: Individuals accuse policeman of shooting a guy in the head in Minneapolis. Cops say he's a suspect that committed self-destruction. pic.twitter.com/EAmfHdn2vh

— THE NEIGHBORHOOD TALK (@TNHTalk) August 27, 2020
Minneapolis authorities just fired a young black youngster in the head as well as they declare he devoted self-destruction. On downtown. pic.twitter.com/igrhWKyerq

— king?? ohaz (@Mohaz_23) August 26, 2020
According to the StarTribune, the dead guy was desired in the murder of another man in a downtown parking garage.
MPD spokesman John Senior citizen stated the male got on traveling on foot on Nicollet Mall between 8th as well as 9th street around 6 p.m. local time when authorities brought up and also he fired himself in the head.
" There is no doubt that this was a self-destruction as well as we will certainly be releasing the video clip to answer any inquiry of that," Elder claimed, adding that several onlookers existed at the time of the shooting, and the incident was recorded by numerous city electronic cameras. He claimed authorities are in the procedure of releasing the video footage to the general public.
A number of neighborhood information reporters claimed they enjoyed the security video footage revealing the capturing, and also it "appears to reveal a murder suspect die by suicide as police officers were surrounding him."
Minneapolis police have actually simply revealed us video clip from a city security video camera that appears to show a murder suspicious die by suicide as officers were closing in on him earlier tonight. This is a motionless scene from the 2nd before it happened … pic.twitter.com/q1rVeDgCm0

— Kent Erdahl (@kenterdahl) August 27, 2020
Information of the guy's capturing death attracted a big crowd of individuals, and also they right away started smashing home windows of nearby companies and patrol cars parked near the scene. Video clips also showed looters hurrying into stores.
Cops say suspect in earlier murder killed himself on Nicollet Mall as cops closed in. pic.twitter.com/R1mnlGIwtp

— Abby Simons (@AJillSimons) August 27, 2020
Stressful scene here. Police macing group pic.twitter.com/epU4fvr6u3

— Andy Mannix (@AndrewMannix) August 27, 2020
Crazy scenes In Minneapolis after BLM activists existed about a suicide #MPLS #minneapolis pic.twitter.com/ R97 wEJIKXx

— Cacti (@SCCacti) August 27, 2020
SPLITTING: Very high stress in #Minneapolis Rioters appear to attempting to shatter police car; mayhem . #Minnesota pic.twitter.com/OFcAn0jUEh

— SV News? (@SVNewsAlerts) August 27, 2020
TARGET: Round 2 Looting in Minneapolis

— TheScoop Independent Journalism (@TheScoopUSA) August 27, 2020
Police say they were called about 2: 10 p.m. to react to a capturing near the parking ramp on 101 N. 9th St., where they discovered a victim dead on the ground degree.
" The examination exposes that two people were in an argument with him, someone pulled out a gun and fired him," the MPD spokesperson said. "We do not believe this was a random strike, however instead individuals that knew with each various other, we do not think there is a threat to the public."
The suspect apparently got away the scene and also is believed to be the man that authorities are stating eliminated himself. His identification hasn't been released.
A lady with the suspect also reportedly left the scene, yet she was later located and also has actually been detained for wondering about.
The shooting happened as the city of Minneapolis is in a state of discontent adhering to the May 24 th killing of George Floyd by MPD policemans.
Almost four-hundred miles away in Kenosha, Wisconsin, 29- year-old Jacob Blake was shot in the back 7 times by KPD officer Rusten Sheskey– a seven-year expert with the division.
Blake survived the capturing, yet was left paralyzed from the waistline down, according to his papa. His shooting has actually sparked a brand-new round of protests throughout the country against systemic racism and also cops cruelty.
Minneapolis Citizens Accuse Polices of Capturing Black Guy in the Head, Cops Say He Killed Himself is a post from: Gossip On This – Popular Culture, News & & Videos
Barack Obama Claims "Donald Trump Hasn't Grown Into the Task Due To The Fact That He Can not" As He Backs Joe Biden for Head Of State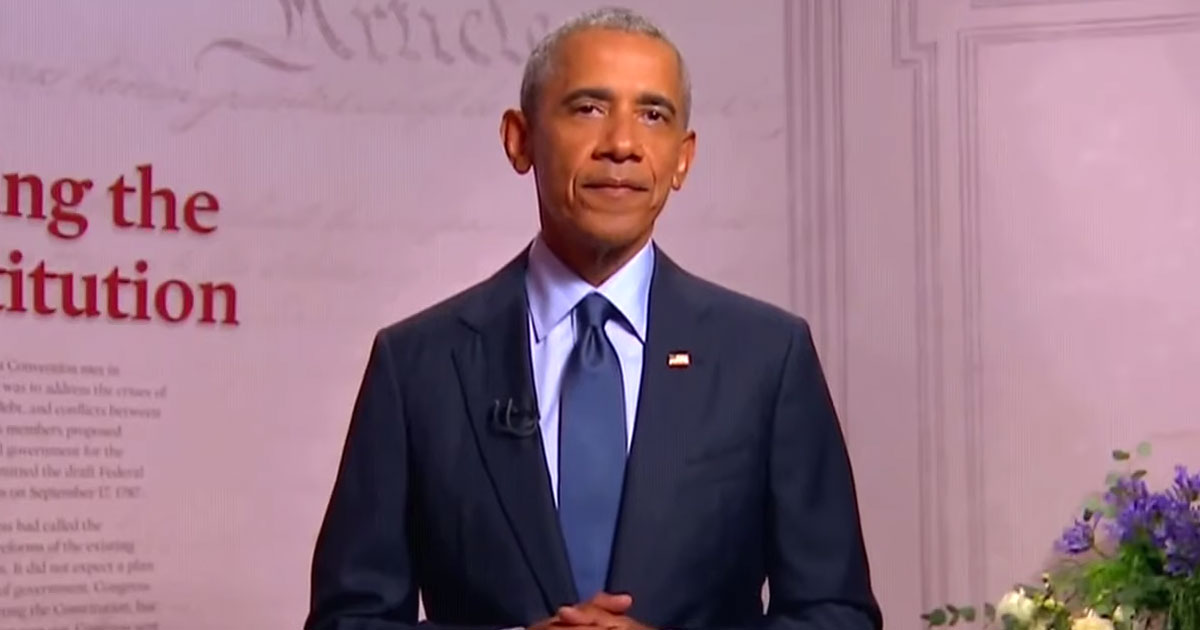 Former President Barack Obama resolved Democrats Wednesday night (Aug. 19) throughout the 3rd evening of the Democratic National Convention, and also he did NOT hold back on his criticisms of resting Head of state Donald Trump while recommending his own previous Vice Head of state, Joe Biden, as Head Of State of the USA.
While making the instance for the Biden-Kamala Harris ticket, Obama asserted the current POTUS has revealed no rate of interest in taking his duty as the leader of the complimentary world seriously, which has actually subsequently harmed numerous American lives.
He called out the country's coronavirus casualty (over 173 K and counting, as of now) as one of the most significant indications of Trump's failure to lead, and noted that Trump "hasn't grown into the job" of running a nation "because he can not," asserting that his presidency is just "another truth reveal that he can make use of to get the interest he hungers for."
" I did hope, for the sake of our nation, that Donald Trump may show some interest in taking the task seriously … yet he never ever did," former President Barack Obama says at the #DemConvention

" Donald Trump hasn't grown into the job due to the fact that he can't." https://t.co/PmLhIQY3in pic.twitter.com/JfJbJNU58 d

— Anderson Cooper 360 ° (@AC360) August 20, 2020
" I have actually beinged in the Oval Workplace with both of the males that are running for president," Obama kept in mind. "I never anticipated that my follower would certainly welcome my vision or proceed my plans. I did hope, for the sake of our country, that Donald Trump might show some interest in taking the job seriously; that he might involve feel the weight of the workplace and also uncover some reverence for the democracy that had actually been placed in his treatment. He never did.
" For near to four years now, he's revealed no interest in putting in the job; no passion in locating commonalities; no rate of interest in operation the remarkable power of his office to aid anybody however himself and also his close friends; no passion in dealing with the presidency as anything yet another truth reveal that he can use to obtain the focus he craves."
Obama proceeded: "Donald Trump hasn't turned into the task due to the fact that he can't. And the effects of that failing are severe. 170,000 Americans dead. Millions of work gone while those at the top take in more than ever. Our worst impulses let loose, our happy reputation all over the world severely lessened, and also our autonomous institutions endangered like never ever before.
The 44 th UNITED STATE Head of state likewise acknowledged that the country was in the center of polarizing times, as most of citizens have actually already decided which candidate they will certainly vote for in November.
However, For those who are still unsure, Obama prompted them to consider his former vice president, Biden, mentioning he has both the personality and experience to improve life for American people.
" Twelve years earlier, when I started my search for a vice head of state, I really did not know I would certainly finish up locating a bro," he said. Joe's a male who found out early on to deal with every individual he fulfills with respect and self-respect, living by the words his moms and dads showed him.
" … Tonight, I am asking you to count on Joe and also Kamala's ability to lead this country out of dark times as well as construct it back much better. However here's the thing: No solitary American can fix this nation alone. Democracy was never ever indicated to be transactional– you offer me your ballot; I make every little thing better. So I am likewise asking you to believe in your own ability– to embrace your own obligation as people– to see to it that the basic tenets of our freedom endure. Because that's what at risk today. Our freedom."
He added: "Do not let them remove your power. Do not let them take away your democracy."
Watch Former President Barack Obama's complete speech below:
Barack Obama Claims "Donald Trump Hasn't Turned Into the Work Because He Can't" As He Supports Joe Biden for President is a post from: Gossip On This – Popular Culture, News & & Videos
Yaya Mayweather is Apparently Pregnant With NBA YoungBoy's EIGHTH Baby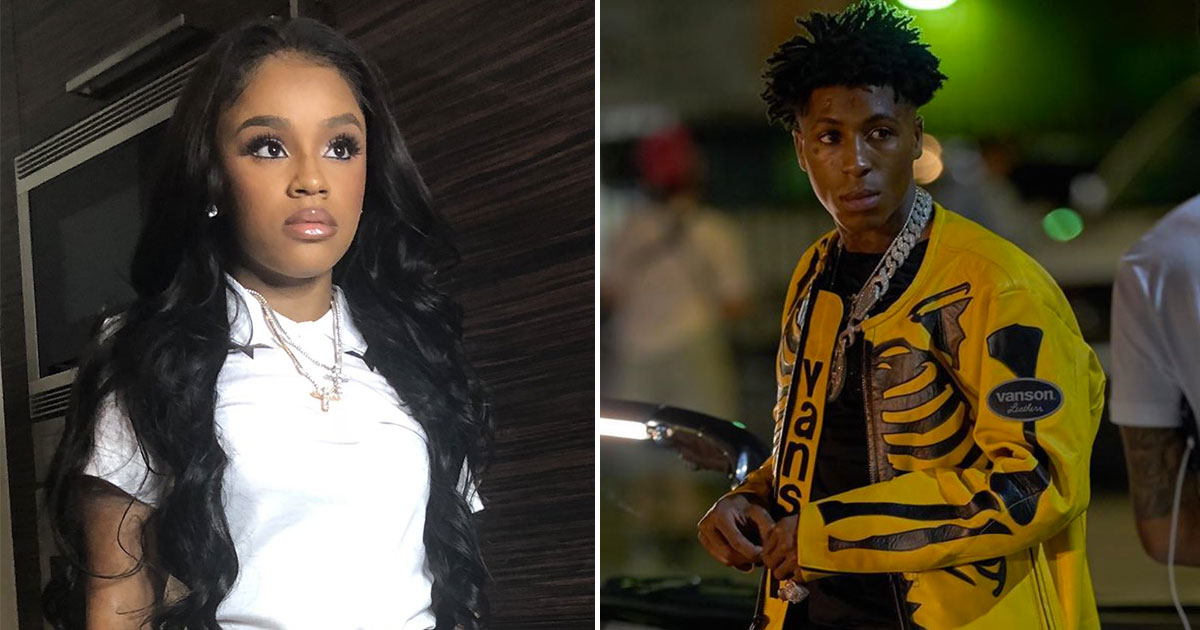 Floyd Mayweather's daughter, Iyanna "Yaya" Mayweather, is rumored to be expecting by NBA YoungBoy after supposed "receipts" were published on social networks.
Wednesday afternoon (Sep. 2), 2 videos emerged on Instagram showing Yaya with a rather visibly stomach.
The videos have individuals speculating that she's expecting with NBA YoungBoy's EIGHTH– yes, you check out that right … EIGHTH– kid.
Among the videos is apparently from a buddy that was published on Instagram.
In the video, 2 of Yaya's pals are displaying their shoes, and Yaya can be seen behind-the-scenes dressed in all black with what appears to be a baby bump.
Once the lady recording notices Yaya in view of the video camera, she says: "Oh sh ! I'm stumbling," which has actually led lots of to guess that she put Yaya on blast "mistakenly on objective."
An additional video shows Yaya walking with a good friend in a shopping mall, once again worn all black and also rocking baggy clothes.
The person filming her from a range asserts to have seen a child bump and also says behind the cam: "[Yaya] Mayweather, as well as she expecting than a mothaf a. NBA YoungBoy you fu ing know much better."
While neither Yaya nor NBA Youngboy have validated or denied anything relating to a maternity, Yaya's mommy, Melissia Brim, relatively honestly received a congratulatory message concerning her "grand child."
Peep the "tea" listed below:
https://www.instagram.com/p/CEo-O98 JhKW/
This would not be the very first time Yaya has been charged of being expectant by NBA YoungBoy.
Last June (2019), she was shaking what looked like an infant bump in an Instagram Live video. However it's been well over a year since then, as well as she doesn't have an infant, so the maternity reports ended up being simply that … reports.
If Yaya is, undoubtedly, expecting with NBA YoungBoy's child this moment about, it would make his 8th.
A number of weeks ago, YoungBoy was on Instagram Live when somebody made a comment concerning the variety of children he's fathered, as well as he was forced to establish the document directly once and for all.
I obtained four little children and also I got one little girl, her name is Armani. I obtained one daughter that's born.
Four little kids, plus one daughter (Armani), one child on the way, and the "one daughter that's birthed" equals 7 kids … which would make Yaya's (affirmed) child number 8.
NBA YoungBoy additionally made headings back in June after two of his infant mothers gave birth to their kids in the very same week.
That exact same week, the rap artist released a new track called " Death Enclaimed," in which he raps: "Sick of f kin' 'round with groupies/ 4 lil' boys as well as 2 lil' girls and they extract."
With all of these kids, it seems as though NBA YoungBoy is battling Future for the "Most Productive Rapper Alive" title.
And since we get on the subject of "making headings," Yaya made her own back in April when she was arrested for supposedly stabbing another one of NBA YoungBoy's child mothers, Lapattra Jacobs. She was booked for felony aggravated assault with a fatal tool, and also can supposedly face up to 99 years in prison if convicted as charged.
Yaya Mayweather is Presumably Expecting With NBA YoungBoy's EIGHTH Infant is a message from: Gossip On This – Popular Culture, Information & & Videos