WATCH: Joe Biden Called Donald Trump a "Liar," a "Clown" and a "Fool" During First Presidential Debate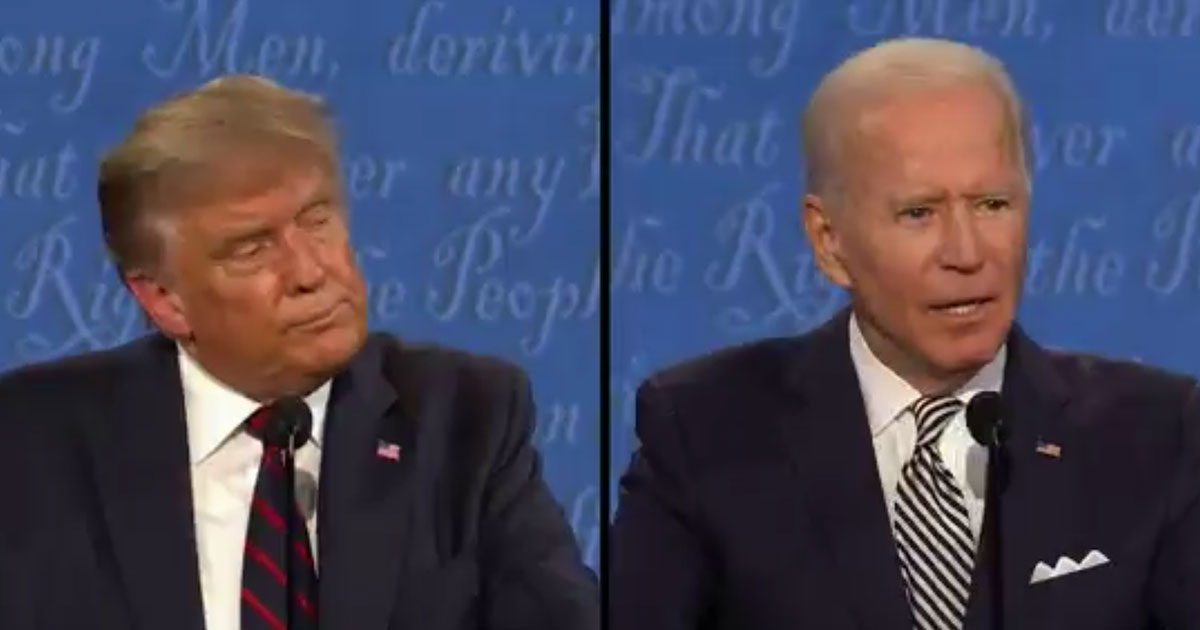 President Donald Trump and Democratic presidential nominee Joe Biden finally squared off face-to-face in the first presidential debate Tuesday (Sep. 29) in Cleveland, Ohio … and Biden could barely get a word in edgewise as Trump talked over him throughout the entire 2-hour exchange.
The debate quickly became unhinged from the jump, with moderator Chris Wallace being unable to keep neither candidate on track, and it all started with one of the first segments of the night about healthcare.
Via The Hill:
"The fact is everything he's saying so far is a lie," Biden told moderator Chris Wallace. "I'm not here to call out his lies. Everyone knows he's a liar."

Biden was in the process of answering a question from Wallace on his health care plan.

Trump then interjected, prompting Wallace to ask the president to let Biden finish.

"He doesn't know how to do that," Biden said, to which Trump responded, "You'd be surprised."

Trump continued to hit Biden on his standing with the progressive wing of the Democratic Party, saying Biden "just lost the left."

"You agreed with Bernie Sanders on a plan," Trump said.

"Folks, do you have any idea what this clown is doing?" Biden said.

"I'll tell you what, he is not for any help for people needing health care because he has in fact already cost 10 million people their health care that they had from their employers because of his recession."
Joe Biden is already done with Trump's BS: 'Everything he's saying so far is simply a lie. Everyone knows he's a liar … do you have any idea what this clown is doing?' #Debates2020 pic.twitter.com/EGB8MBO6LG

— NowThis (@nowthisnews) September 30, 2020
Moments later, as Trump continued to try and outtalk him, Biden said to  the president: "Will you shut up, man?"
"That was really a productive segment, wasn't it?" Biden added sarcastically. "Keep yappin', man."
As Pres. Trump repeatedly interrupts Joe Biden, Biden says, "Will you shut up, man?"

"That was really a productive segment, wasn't it?" Biden says sarcastically. "Keep yappin', man." https://t.co/5Bl4Ob3O2t #Debates2020 pic.twitter.com/XvNahLC1Rm

— ABC News (@ABC) September 30, 2020
Not long after that, Biden called Trump a "fool" while debating about the efficacy of masks and discussing Trump's lackadaisical response to the COVID-19 pandemic.
From The Associated Press:
President Donald Trump says he's had "no negative effect" from massive campaign rallies with thousands of attendees not adhering to social distancing recommendations amid the ongoing coronavirus pandemic.

Trump said during Tuesday night's debate against Democrat Joe Biden that he thought masks "are OK," pulling one out from his pocket and saying, "I wear masks when needed."

But Trump also bragged that he's drawn "35 to 40,000 people" at his campaign rallies, saying he brings such large crowds to outdoor events "because people want to hear what I have to say." Trump portrayed Biden's socially distanced events as insignificant affairs where the Democrat "has three people some place."

Former Republican presidential hopeful Herman Cain, who attended one of Trump's rallies in June without wearing a mask or social distancing, tested positive for the coronavirus nine days after the rally and died a month later. Neither Trump nor Biden mentioned him.

Biden has held smaller campaign events, requiring attendees to spread out and at times sit in taped-off circles. Calling Trump "totally irresponsible" on managing COVID-19, Biden said the president is "a fool on this" and said Trump only worried about masks in the interest of protecting his own health, not others.
Joe Biden says Pres. Trump has been "totally irresponsible, the way in which he has handled the social distancing and people wearing masks, basically encouraging them not to. He's a fool on this" #Debates2020 pic.twitter.com/a6RieIne8g

— CNN Politics (@CNNPolitics) September 30, 2020
And later during the debate, after the umpteenth interruption, Biden was forced to circle back to the "clown" insult.
"It's hard to get any word in with this clown," Biden said. "Excuse me, this person."
Former Vice President Biden on President Trump: "It's hard to get any word in with this clown. Excuse me, this person." https://t.co/5Bl4Ob3O2t#Debates2020 pic.twitter.com/y2hXjMXX5r

— ABC News (@ABC) September 30, 2020
Earlier in the evening, not even 20 minutes into the debate Joe Biden said to the president: "Donald, would you just be quiet for a minute?"
Joe Biden: "Donald, would you just be quiet for a minute?" #Debates2020 pic.twitter.com/4j407r3ixt

— The Hill (@thehill) September 30, 2020
WATCH: Joe Biden Called Donald Trump a "Liar," a "Clown" and a "Fool" During First Presidential Debate is a post from: Gossip On This – Pop Culture, News & Videos
It has to do with Damn Time: Donald Trump Permanently Outlawed From Twitter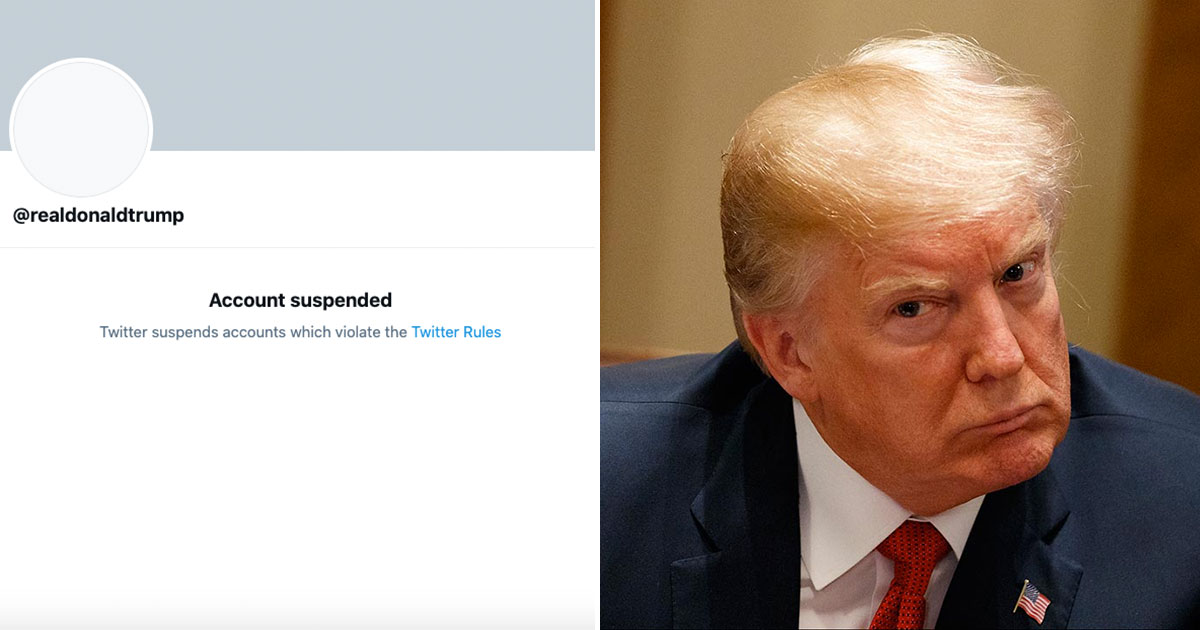 Twitter revealed Friday (Jan. 8) that they have " completely suspended" President Donald Trump's account days after a mob of his supporters stormed the U.S. Capitol and also took control of the structure, leaving a route of blood as well as damage as well as asserting the lives of at least 5 individuals.
The popular social media sites system stated in a declaration: "After close evaluation of current Tweets from the @realDonaldTrump account and also the context around them we have actually permanently put on hold the account due to the danger of additional incitement of physical violence."
After close testimonial of current Tweets from the @realDonaldTrump account and the context around them we have actually completely suspended the account because of the threat of further incitement of physical violence. https://t.co/CBpE1I6j8Y

— Twitter Safety (@TwitterSafety) January 8, 2021
Twitter took place to describe in terrific information why they outlawed Trump's account:
On January 8, 2021, President Donald J. Trump tweeted:

" The 75,000,000 great American Patriots who voted for me, AMERICA FIRST, and also MAKE AMERICA WONDERFUL ONCE MORE, will have a GIANT VOICE long into the future. They will certainly not be disrespected or dealt with unjustly by any means, shape or form!!!"

Soon afterwards, the President tweeted:

" To all of those that have asked, I will certainly not be mosting likely to the Commencement on January 20 th."

As a result of the ongoing stress in the United States, and an uptick in the global conversation in regards to individuals that strongly stormed the Capitol on January 6, 2021, these two Tweets must read in the context of wider events in the nation and the methods which the President's declarations can be activated by different target markets, including to prompt violence, in addition to in the context of the pattern of habits from this account in recent weeks.

After analyzing the language in these Tweets versus our Glorification of Violence policy, we have actually established that these Tweets remain in infraction of the Glorification of Violence Policy as well as the individual @realDonaldTrump need to be right away completely put on hold from the service.

We analyzed the two Tweets referenced over under our Glorification of Physical violence policy, which aims to prevent the glorification of violence that might motivate others to replicate violent acts as well as determined that they were very most likely to encourage as well as inspire people to duplicate the criminal acts that happened at the UNITED STATE Capitol on January 6, 2021.

This decision is based on a number of aspects, including:

Head of state Trump's statement that he will not be going to the Inauguration is being received by a number of his supporters as further confirmation that the political election was not legitimate and also is viewed as him disavowing his previous insurance claim made by means of 2 Tweets (1, 2) by his Replacement Principal of Team, Dan Scavino, that there would be an "orderly transition" on January 20 th.

The second Tweet may likewise work as motivation to those potentially taking into consideration terrible acts that the Inauguration would certainly be a "secure" target, as he will certainly not be attending.

Using words "American Patriots" to explain a few of his advocates is additionally being taken support for those devoting fierce acts at the United States Capitol.

The reference of his supporters having a "GIGANTIC VOICE long right into the future" which "They will not be disrespected or treated unfairly by any means, shape or kind!!!" is being interpreted as further indicator that President Trump does not prepare to facilitate an "organized transition" and rather that he intends to remain to sustain, encourage, and protect those that believe he won the political election.

Prepare for future armed objections have already begun proliferating on and also off-Twitter, consisting of a proposed additional strike on the US Capitol as well as state capitol on January 17, 2021.

Therefore, our determination is that the two Tweets above are most likely to inspire others to reproduce the terrible acts that occurred on January 6, 2021, and that there are multiple indications that they are being received as well as comprehended as inspiration to do so.
The restriction follows Trump provoked a trouble Wednesday (Jan. 6) that saw pro-Trumpers breaking into the UNITED STATE Capitol building in D.C. and also interrupting Congress' qualification of Joe Biden as the President-elect.
Twitter had actually initially positioned a 12- hour ban on Trump's account because of "repeated and extreme offenses of our Civic Stability plan" after he refused to quit uploading lies regarding the election being swiped from him.
Twitter threatened at the time to completely outlaw his represent proceeded infractions of his regulations, consisting of those pertaining to civic integrity and terrible hazards.
Facebook on Thursday (Jan. 7), banned Trump forever, stating that the restriction would certainly last at the very least via Commencement Day.
Facebook CEO Mark Zuckerberg said the threats "are simply too great" to permit Trump to maintain utilizing their system after he prompted "violent insurrection versus a democratically elected government."
People have actually been telling Twitter and facebook for several years to obtain this male off their platforms, and also it took a crowd of Trumptards taking control of the Capitol for them to finally pay attention.
Much better late than never ever, we think …
It has to do with Damn Time: Donald Trump Permanently Prohibited From Twitter is a post from: Chatter On This – Pop Culture, News & & Videos
Trump Advocate Ashli Babbitt Identified As Woman Shot & & Killed Throughout UNITED STATE Capitol Siege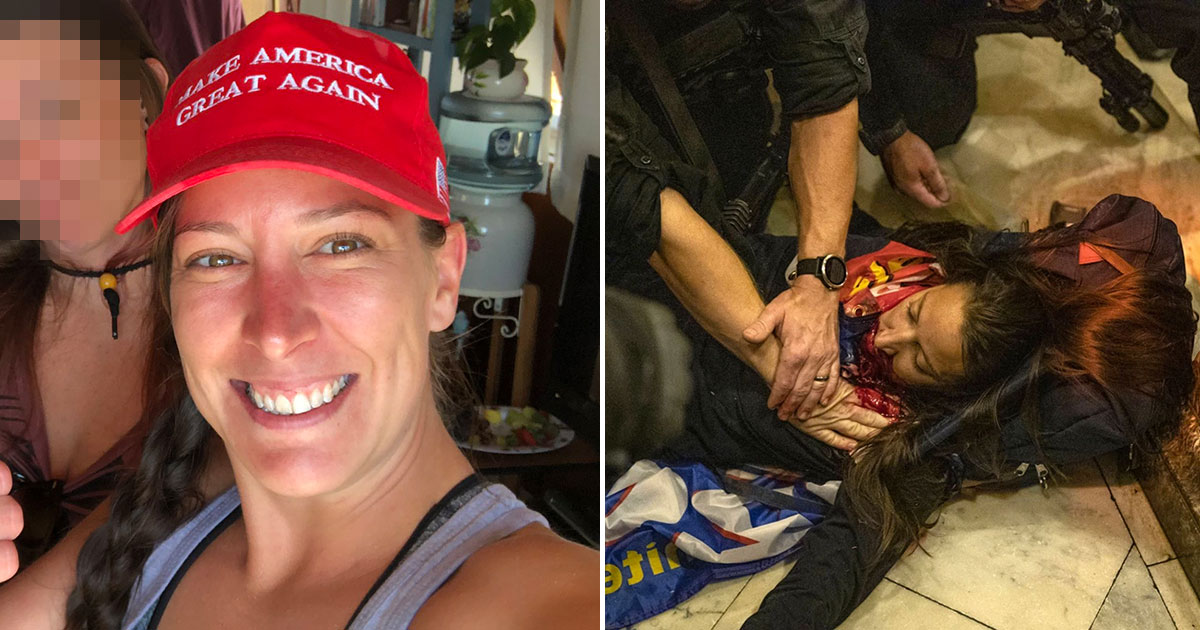 The rioter who was shot as well as eliminated inside the UNITED STATE Capitol during a siege on the building has been determined as Ashli Babbitt, a Flying force expert from San Diego and also devoted supporter of Head of state Donald Trump.
Babbitt's identification was disclosed by San Diego news electrical outlet KUSI Information through her very own husband, who verified her death, telling the news outlet that she was a "solid advocate of President Trump, and also was a terrific patriot to all who understood her."
Babbitt's hubby told KUSI that she had 14 years in the service and did four trips of responsibility.
Video clip shared by means of Twitter and YouTube caught the exact minute Babbitt was shot while trying to climb via the broken window of a door inside the Capitol among a large team of insurrectionists.
— Tayler Hansen (@TaylerUSA) January 6, 2021
One more video clip, which broadcast reside on tv, showed the woman covered in blood as she was obtained of the building on a cot. She was hurried to the health center in critical condition yet later on passed away.
GRAPHIC: MSNBC shows video clip of a person being rolled out of the Capitol on a cot, covered in blood and also in really bad shape. pic.twitter.com/W6jKaXDudK

— Curtis Houck (@CurtisHouck) January 6, 2021
The shooting occurred outside of your home of Reps chamber.
While it hasn't been validated that shoot, those who saw the deadly shooting have actually claimed that the female was shot by a Capitol policeman.
There are some records stating that she was fired in the neck, while others state she was fired in the upper body.
Trump fans are depicting Babbitt online as a martyr and also her social media sites includes retweets of a number of bogus conspiracy theories that President-elect Joe Biden swiped the election from Head of state Trump.
The day before she was fatally shot, Babbitt ironically tweeted: "Absolutely nothing will stop us … they can attempt as well as attempt as well as try but the storm is right here as well as it is descending upon DC in much less than 24 hours … dark to light."
Absolutely nothing will stop us … they can try and attempt and also attempt but the tornado is here as well as it is coming down upon DC in less than 24 hrs … dark to light!

— CommonAshSense (@Ashli_Babbitt) January 5, 2021
Babbitt's Twitter page was additionally filled with referrals to Trump as well as QAnon (several of which have given that been removed).
" I will certainly be in DC on the sixth! God honor America and also WWG1WGA," she composed on Twitter, referencing QAnon.
She likewise created that the California guv had instituted "commie policy" as well as reacted to a tweet criticizing Nancy Pelosi's assistance of the $600 stimulus check, composing: "It is a slap to the gut for every person of us … you think ppl are getting up yet? … THEY DONT GIVE A F K ABOUT United States … all they want is power and cash … we have to unify!"
In September 2020, she created: "Trump 2020 landslide!
Another woman composed on Twitter: "Significant concern: Has the government began a battle against it's own people?" Babbitt reacted on December 20 th: "We are not their ppl … they are owned-bought, paid for, enslaved … you can't offer your heart to adversary without a cost. They selected, so have we. Dark to light! Let freedom ring as well as god bless America! God knows, god sees as well as he is incoming! Nothing can quit what is taking place."
Babbit, who used the Twitter deal with CommonAshSense, additionally retweeted Wednesday early morning– simply hrs prior to she and also various other Trump supporters stormed the Capitol– a "MUST BE DONE LISTING prior to Congress fulfills today."
It included: "[Mike Pence] should resign & & after that be charged with TREASON" and also "Chief Justice John Roberts should SURRENDER."
A man from New Jacket spoke with a reporter as an eyewitness of the fatal capturing.
INCREDIBLE VIDEO

This man was alongside the woman shot and also eliminated in chilly blood by Capitol Hill Authorities. Might've been anyone, completely inappropriate!!! pic.twitter.com/dk0AneW3B9

— Aide Groyper (@AsstGroyper) January 6, 2021
" We had stormed right into the chambers inside, as well as there was a girl who rushed via the windows. A variety of authorities and Trick Service were saying get back, come down as well as finish," he stated.
" She didn't observe the telephone call. She started to claim she was fine, it's cool.
The man included: "Riot police was available in as well as began ushering us out with their sticks and stuff."
Asked how he and the others were able to get into the Capitol, he said: "We tore through the scaffolding, through flashbangs and also tear gas, as well as blitzed our way in with every one of the chambers.
" Just trying to get into Congress and whoever we can get involved in as well as tell them we need some kind of investigation into this, as well as somebody may be dead. That's not the sort of government we can have."
The man, who stated he had not been hurt, proceeded: "It can have been me. Police, Congressmen as well as females.
The rioters were objecting Congress's qualification of Joe Biden as the victor of the 2020 governmental political election.
Babbitt's mother-in-law informed a reporter that she was puzzled by her behavior.
" I really don't know why she decided to do this," the mother-in-law said.
BREAKING: Family members verifies lady shot & & killed at Capitol is Ashli Babbit. She had a business in San Diego w/ her huband that did not concern DC. "I truly don't understand why she determined to do this," her mother-in-law informs me. Cops have not verified scenarios of capturing pic.twitter.com/OOYpNWpMLg

— Lindsay Watts (@LindsayAWatts) January 7, 2021
Trump Fan Ashli Babbitt Identified As Female Shot & & Killed Throughout U.S. Capitol Siege is a post from: Gossip On This – Popular Culture, Information & & Videos
Woman Shot Dead Within UNITED STATE Capitol After Rabid Trump Advocates Violation Building During Electoral Vote Legislative Hearing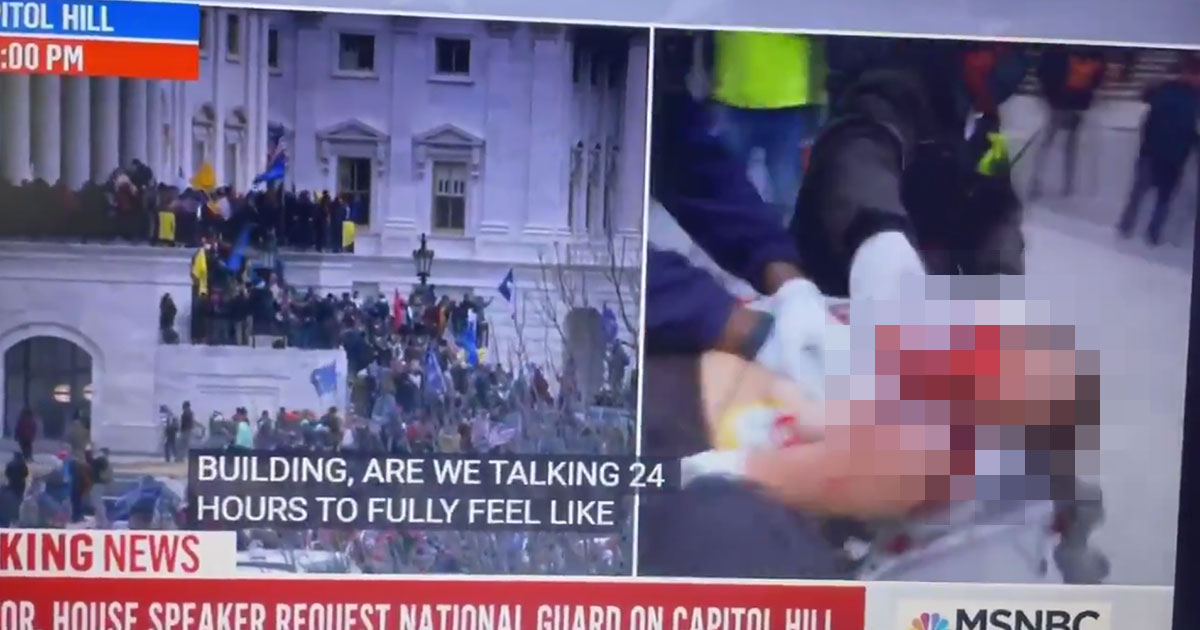 ---
UPDATE (6: 23 P.M. ET): The lady that was fired inside the UNITED STATE Capitol has passed away, Fox 5 D.C. reports
The woman shot inside the Capitol has died per @DCPoliceDept https://t.co/gvZgHJnYQ2

— Lindsay Watts (@LindsayAWatts) January 6, 2021
---
A woman was apparently fired in the neck inside the U.S. Capitol after hundreds of wild Donald Trump advocates stormed the building as well as breached the Us senate chamber Wednesday (Jan. 6) to trouble over the outcomes of the 2020 political election, which Joe Biden won.
Video footage published to social media revealed the minute the shooting occurred and also an additional video clip, which aired survive tv, reveals the woman covered in blood as she's taken out of the building on a cot.
NEW– DC police shot a woman in the neck. Currently secured on cot covered in blood. pic.twitter.com/fk3zvYyvXO

— Disclose.tv? (@disclosetv) January 6, 2021
A girl was just fired in the neck right besides me in the Capitol pic.twitter.com/hLQo4IP8J1

— Tayler Hansen (@TaylerUSA) January 6, 2021
The unknown lady has been hurried to the medical facility as well as is said to be terminally ill.
The [rioters] breached the Us senate chamber on Wednesday mid-day as senators were hurried from the space by Capitol Police.

They were listened to banging on the doors of your home chamber and also screaming outside as police officers hurried lawmakers out of the chamber and also to safety.

There were reports of weapon shots beyond the House as an armed stall took place at the doors of the chamber.

" We have actually been offered gas masks on the House floor. Tear gas has been made use of in the Rotunda," wrote Autonomous Rep. Gerry Connolly on twitter.

Vice President Mike Pence, administering in the Us senate, and Speaker Nancy Pelosi, administering in your house, were removed from their corresponding chambers at the first tip of the violation for their own safety and security.

The [rioters] filled up the rotunda, which sets below the dome of the Capitol and also is loaded with paintings depicting important scenes in the founding of the nation.

They also were seen marching through Statuary Hall, the room off the House chamber that is filled with statues of the nation's owners and also utilized for special ceremonies.

In the crypt of the Capitol, where George Washington was originally supposed to be hidden, authorities and also [rioters] clashed, fighting it out.

" We currently have people that have breached the Capitol. They remain in the Rotunda area," Capitol authorities claimed.

Trump advised his fans to remain peaceful, in a tweet that followed they had breached the structure.

At a rally previously that morning, he had actually encouraged them to march on the Capitol, where lawmakers were certifying the electoral university choose Joe Biden.

" Please support our Capitol Police as well as Police. They are truly on the side of our Nation. Keep relaxed!" the head of state composed.

Yet he did not inform them to leave.

U.S. Capitol Cops made use of tear gas as thousands of people were seen climbing up the marble actions outside the structure. They banged on the secured doors of the Capitol as well as shattered the glass in the doors.

One [rioter] lifted on the dais, where the head of state of the Us senate presides, and shouted: "Trump won that political election."

A number of lots [rioters] roamed the halls of the Capitol, shouting: "Where are they?"

Tear gas was being utilized by Capitol Police as [rioters] filled up both your home as well as Us senate side of the Capitol.

An Additional [rioter] in the Us senate yelled: "Where's Pence, show on your own!'

The turmoil caused the Capitol to go on lock down as well as interfered with the certification of the electoral university ballot that would seal Biden's triumph.

The images played out survive on national tv as well as on social media. One of the [rioters] tweeted an image from Speaker Pelosi's workplace, meaning the person made it to the center of the Capitol.

Washington D.C. Mayor Muriel Bowser proclaimed a 6pm curfew for the city.
Below are the wild images and also videos from the disorderly scene:
" Whose residence? Our home!" chants as the Trump fans arrive at the Capitol Building #DC #SaveAmericaMarch #WashingtonDC #January 6th pic.twitter.com/EenSvsJ7eu

— Brendan Gutenschwager (@BGOnTheScene) January 6, 2021
Riots outside the Capitol Building as Trump advocates hurry to try to go into during the Electoral College vote matter #DC #January 6th #Jan 6 #WashingtonDC pic.twitter.com/JKmbOx3VUh

— Brendan Gutenschwager (@BGOnTheScene) January 6, 2021
Trump advocates break into the UNITED STATE Capitol Building after storming the police line right here in Washington #DC #Trump #DCRally #BreakingNews pic.twitter.com/Q8jdQjqNla

— Brendan Gutenschwager (@BGOnTheScene) January 6, 2021
Trump advocates storm the Capitol in DC as hundreds get in the building #DC #January 6 #January 6thDC #DCRally pic.twitter.com/8tsAtPxyjt

— Brendan Gutenschwager (@BGOnTheScene) January 6, 2021
Presently in the Resources pic.twitter.com/WdzKrcjRSL

— BlackCultureEntertainment? (@ 4TheCulture ____) January 6, 2021
A supporter of Head of state Trump rests inside Speaker Pelosi's workplace. pic.twitter.com/xyhj0Lziro

— NBC News (@NBCNews) January 6, 2021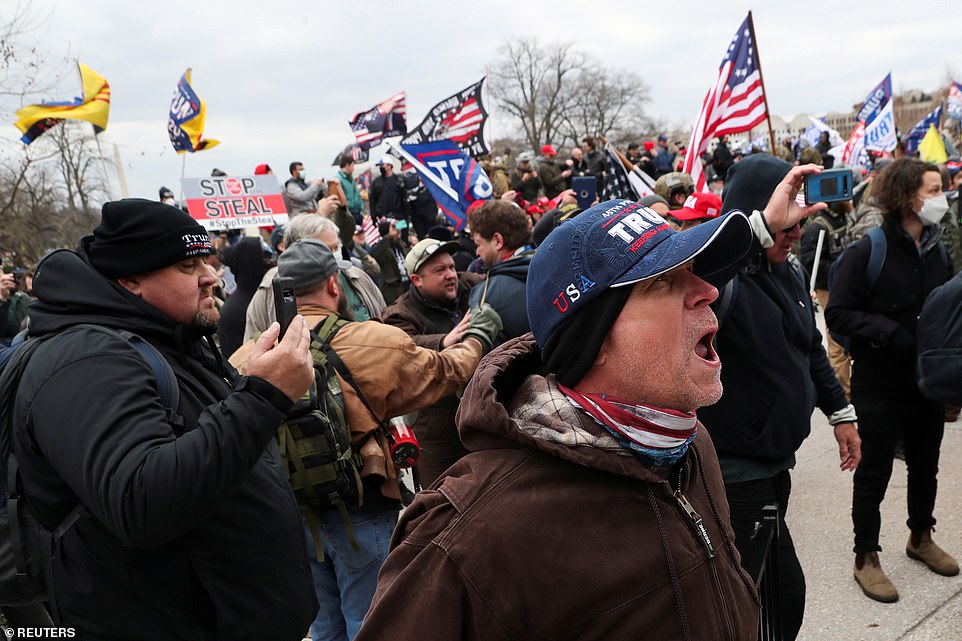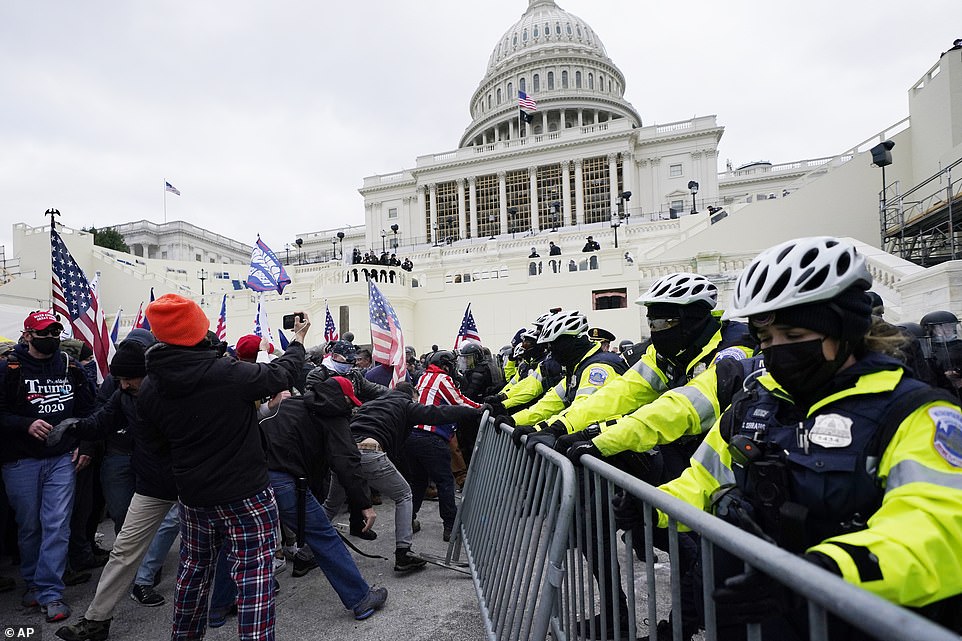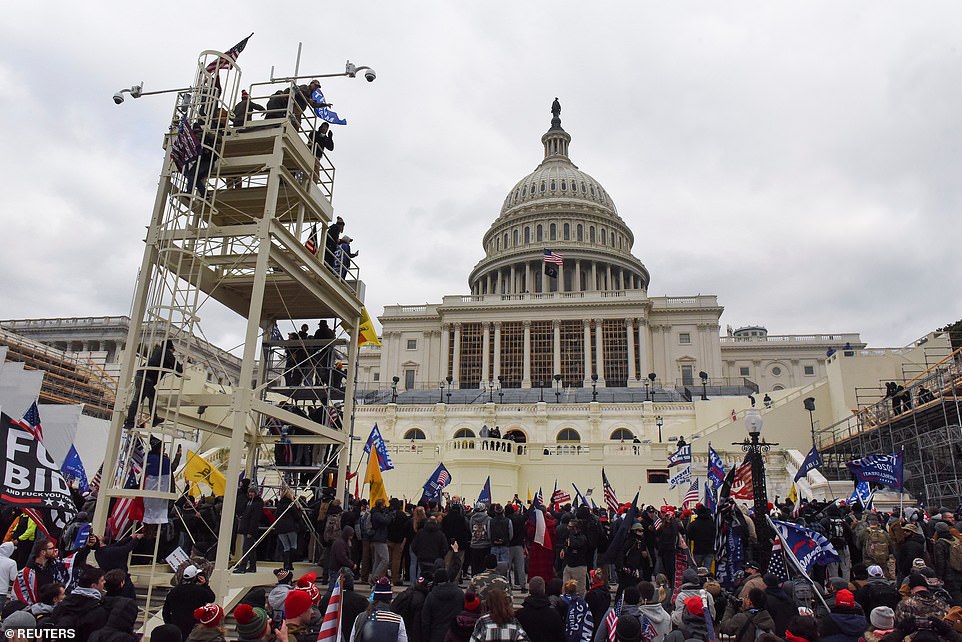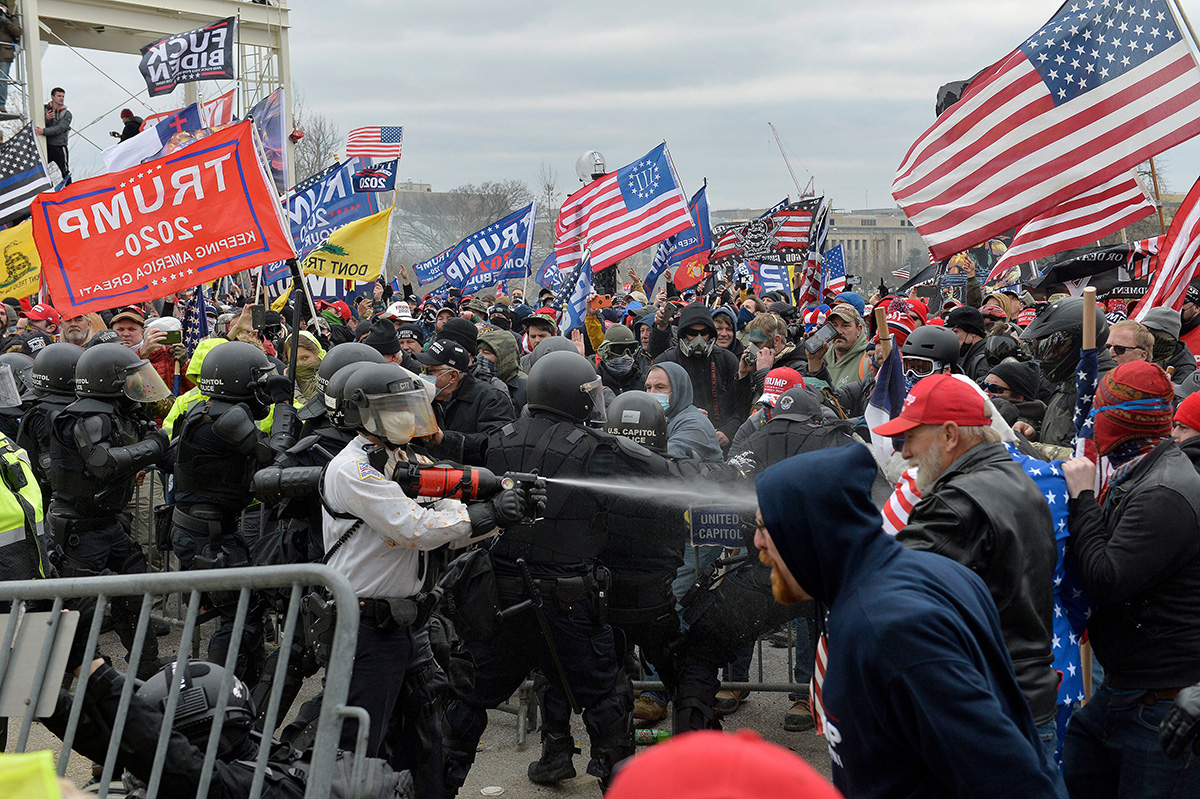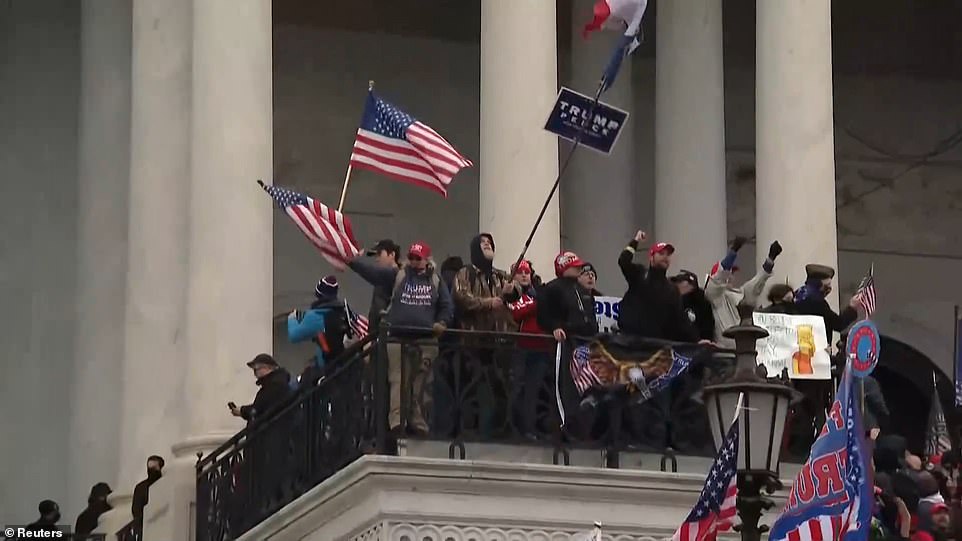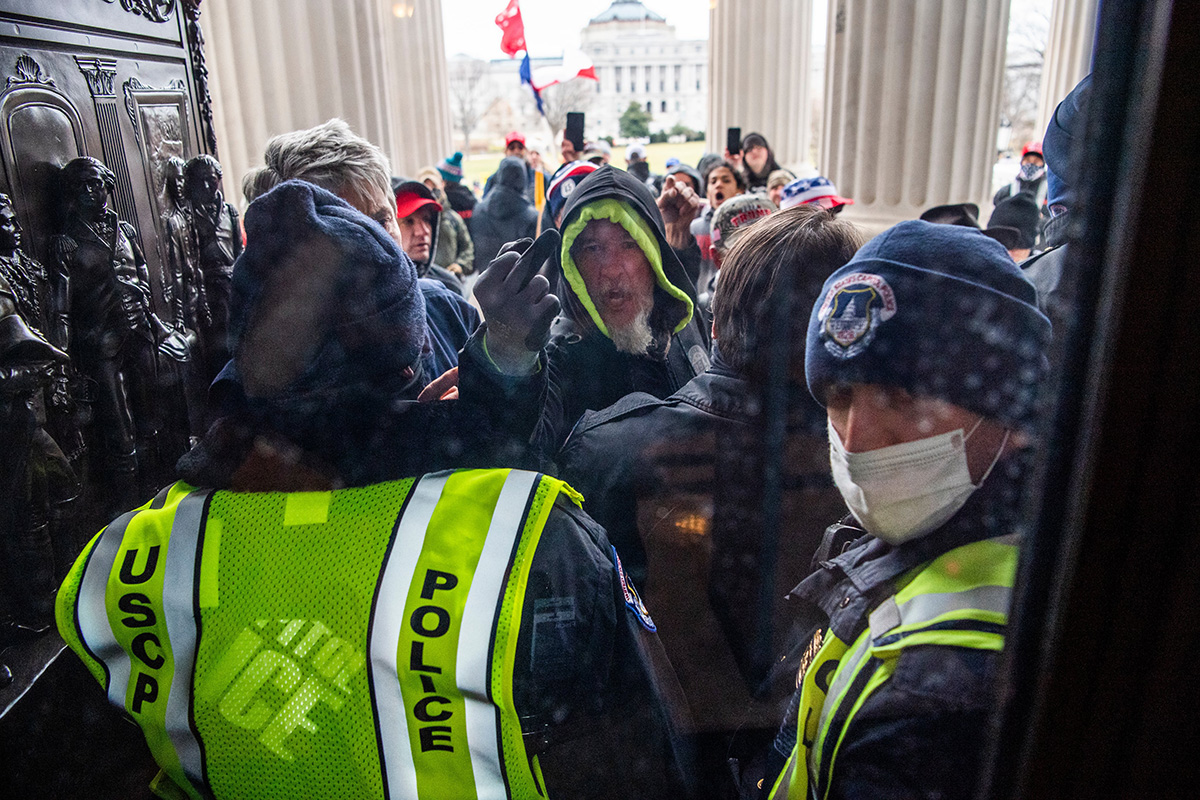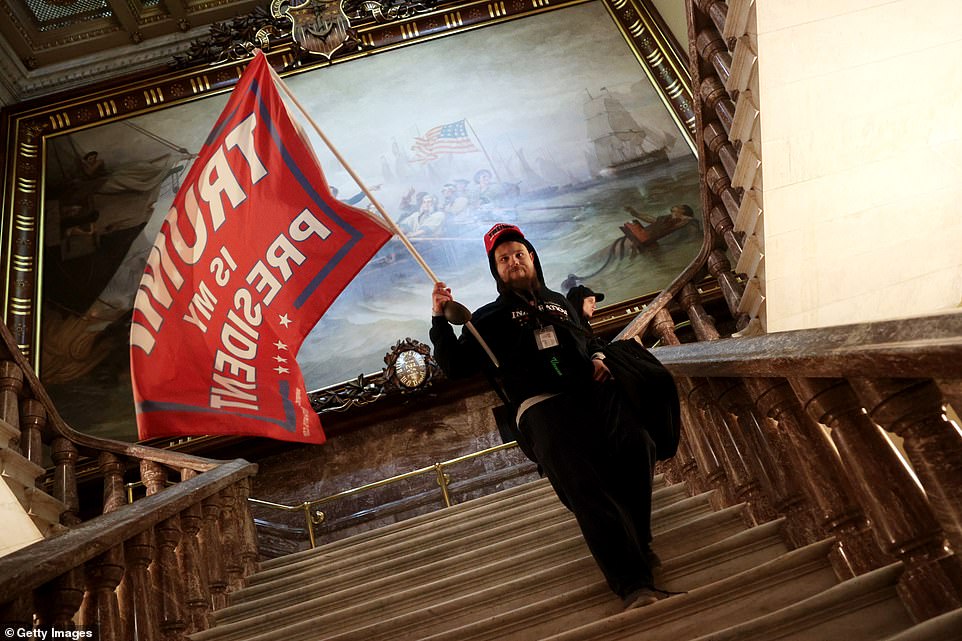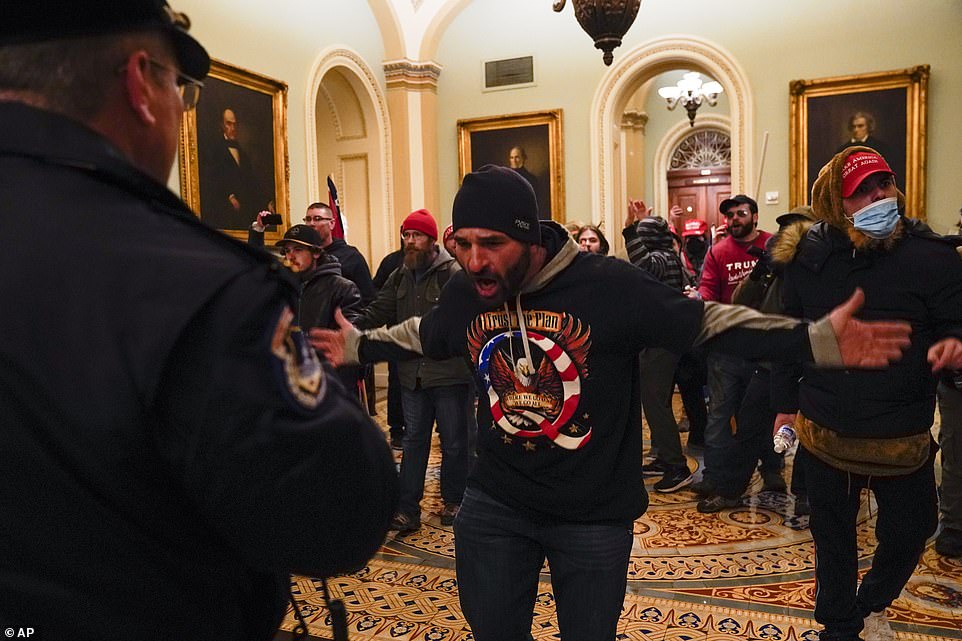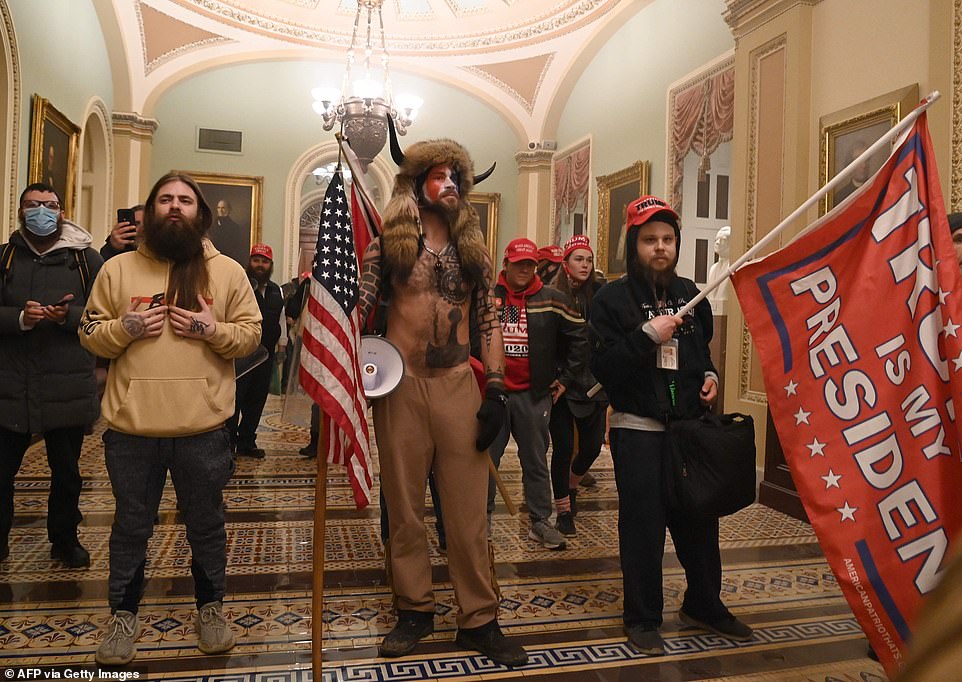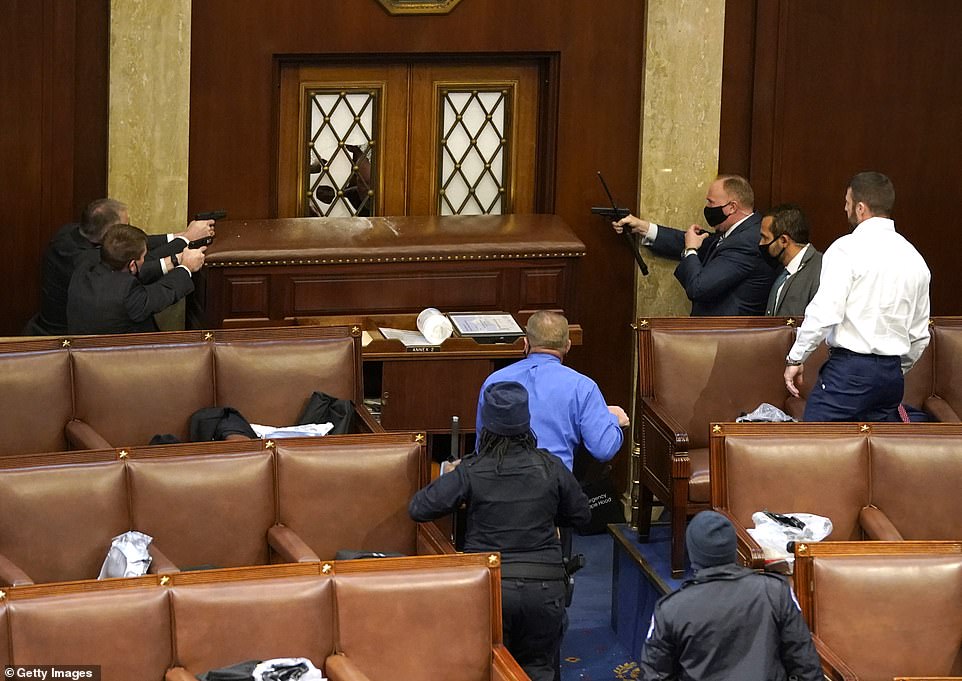 Black Lives Matter militants were shot in the confront with rubber bullets for blocking roads … envision what would certainly have occurred to them if they did this?!?
Woman Shot Dead Within U.S. Capitol After Rabid Trump Supporters Breach Building During Electoral Elect Congressional Hearing is a post from: Chatter On This – Popular Culture, Information & & Videos